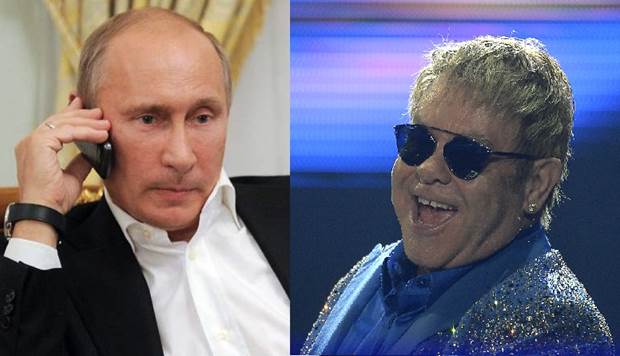 Russian President Vladimir Putin has responded to Elton John's request to talk about GLBT rights in Russia – for real this time. 
The Russian President phoned Elton John to apoligise for a previous prank call made to the British pop star following Elton John's request in early September to met Putin to discuss GLBT rights.
John took to Instagram last week to thank Vladimir Putin for phoning him, however the phone conversation never actually took place, with pranksters later taking responsibly.
Putin has now attempted to rectify the situation by phoning Elton John personally. A spokesperson from the Kremlin Dmitry Peskov confirmed that the phone conversation did indeed take place this time. "Putin phoned Elton John."
Peskov told Russian media that Mr Putin had this time called the singer and asked him not to be offended by the hoax. Peskov quoted Putin as saying: "I know that those phone pranksters fooled you. Please don't be angry with them."
"Putin also said that he understands how popular Elton John is, so if their schedules permit, he will be willing to meet him in the future and discuss any issues that he is concerned about," Peskov said.
 Article | Levi Joule.