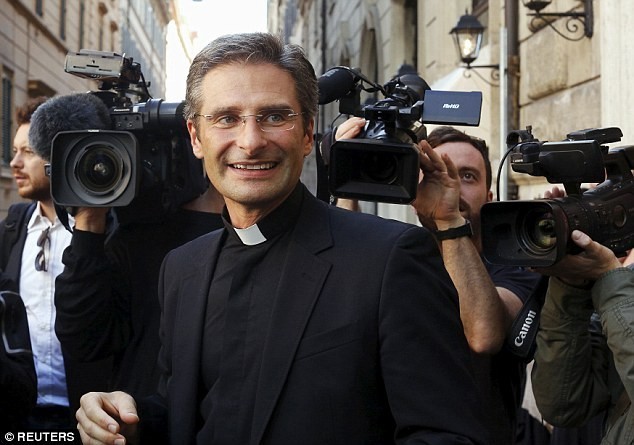 The Catholic Church has come under fire after dismissing a high-ranking Polish priest on the same day he revealed that he was gay.
Father Krzystof Charamsa, who held a post in the Vatican's branch for protecting Catholic dogma, urged the Catholic church to change its 'backwards' attitude to homosexuality.
The 43-year-old revealed that he also had a Spanish partner, in two separate interviews with an Italian newspaper and a Polish news programme the Daily Mail reports.
Mr Charamsa said he was well aware of what the consequences would be before making the decision to out himself. saying that he wanted to challenge the Catholic church's  stance on homosexuality.
"It's time for the Church to open its eyes about gay Catholics and to understand that the solution it proposes to them – total abstinence from a life of love – is inhuman," he told the Italian daily Corriere della Sera.
Mr Charamsa said he dedicated his coming out to all gay priests. "I wish them happiness even if I know that most of them will not have the courage to make the gesture I have made" He says he will continue to be an advocate for gay Catholics. He has already released a 10-point 'liberation manifesto' against 'institutionalised homophobia in the Church', which he said particularly oppressed the gay men who, according to him, make up the majority of priests
He also revealed plans for a book about his 12 years at the heart of a Vatican bureaucracy only just recovering from a scandal under previous Pope Benedict XVI over the influence of a 'gay lobby' among senior clergy. 
 Article | Levi Joule.