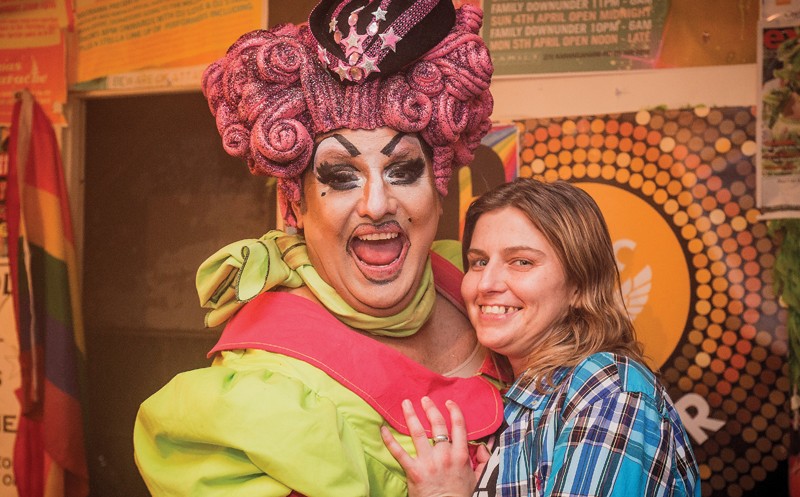 Levi Joule chats to DJ Starli about her recent jail time for drug dealing and recovery as she prepares to take up the role of resident DJ at Auckland's new gay bar Twist.
K'Road's most well known DJ is back at the top of her game after taking a "little sabbatical".
DJ Starli began her career playing in clubs on the Gold Coast before making the move to New Zealand after being discovered by Family bar and club owner Wayne Clark who asked Starli to work in Auckland. "I thought why not, worst that could happen is that I return to the Gold Coast in a few months – but ten years later and I'm still here."
For the first eight years of Family, Starli kept patrons dancing until the wee small hours as she pumped out the freshest beats alongside all the classic gay anthems. She was regarding by many regulars as the gay scene's hottest DJ.
All that changed however in early 2014 when in her own words, Starli "decided to deal P and went to jail for nine months."
Starli is remarkably upfront about her experience and says she's "quite open about everything."
"At first I dabbled in taking it, but I guess I began to deal as well. I never had a criminal history, but when you're playing in that realm [of drug dealing], there is a real likelihood you will do some jail time."
Starli says her time inside gave her time to not only overcome her own addictions, but also for reflection, "Being inside was a real eye-opener and gave me a new perspective on life. It's kind of like trekking in the Himalayas I guess. It was quite an adventure, it's like going into a completely different realm almost."
While inside, Starli says she made a commitment to herself to focus on what she loves most – being a DJ.
"Prison really made me realise what I loved doing and that was being in the DJ box. Being in the DJ box is where I feel most alive."
Starli's fall from grace may have been swift, but so is the comeback story. She's already back doing what she loves – working as a DJ on K'Road in the gay scene.
Since being released, Starli has been busy getting her life back on track and says she has spent the last few months "getting up to speed" planning brand new sets for Twist, a space she is thrilled to be the resident DJ in. "It's great. It's got a nice underground feel. I can't wait to play down there."
She says she loves the fact Twist will be a proud gay venue – something needed with Family becoming more of a mixed space. "I'm all about gay clubs." Starli says and not just because she identifies as gay.
"Gay clubs are the best clubs in the world. Gay clubs have this fun, bouncy vibe that can't be found anywhere else."
Starli says patrons to Twist can expect her to play contemporary top-forty music with some classic pop and R&B thrown into the mix. "I also take requests. I like interaction with the crowd and I like to do something for everybody. I'm there to make sure everybody has a good night."
DJ Starli will be perform between midnight and 4am every Friday and Saturday at Twist, located at 262 K Road, Auckland
 Photo | Dan Liu