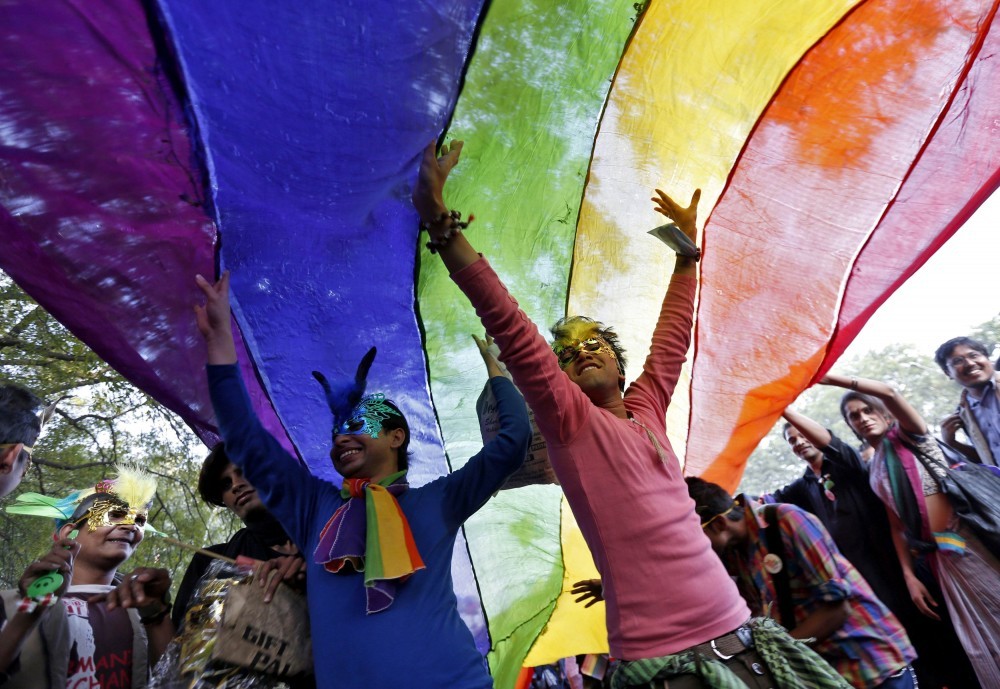 Gay rights activists have marched in the Indian capital calling for the decriminalisation of homosexuality. 
Hundreds of gay rights activists danced to drum beats and held colorful balloons as they marched in a parade in New Delhi on Sunday, celebrating what they call the diversity of gender and sexuality the Associated Press reports.
Organisers said that while the gay pride parade celebrated the gains India's GLBT community has made in recent years, they also wanted to highlight the continuing discrimination it faces.
Those gathered demanded the repeal of Section 377 of the Indian Penal Code, which criminalizes homosexual acts.
The colonial era law outlawing homosexuality was first struck down in 2009 when the New Delhi High Court declared Section 377 of the Penal Code unconstitutional. However, the judgment was overturned four years later when India's Supreme Court decided that amending or repealing Section 377 should be a matter left to Parliament, not the judiciary.