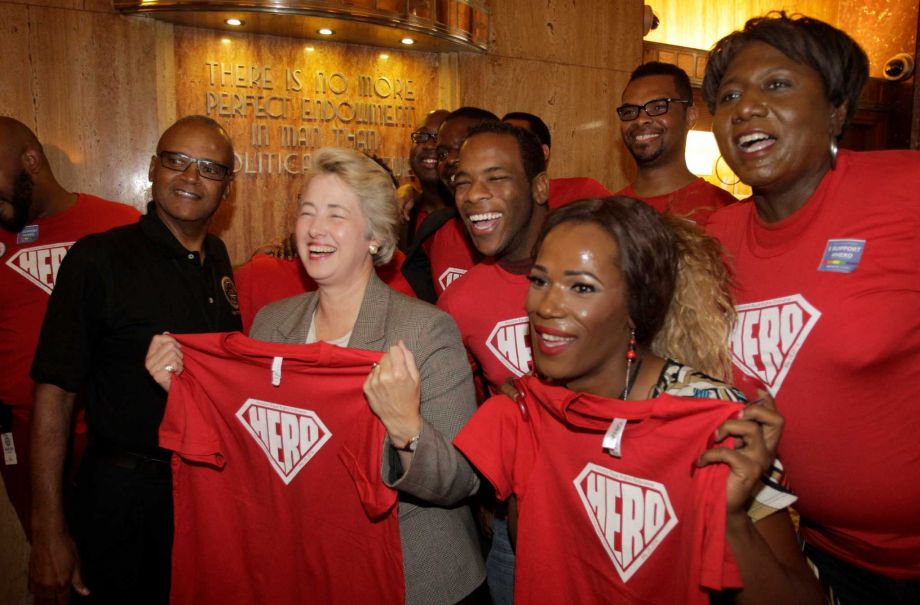 A ballot initiative that would establish non protections for gay and transgender people in Houston is set to be voted on in Houston, Texas.
The Houston's Equal Rights Ordinance (HERO) bans discrimination based on sex, race, color, ethnicity, national origin, age, religion, disability, pregnancy and genetic information, as well as family, marital or military status, sexual orientation or gender status.
The measure has gained a number of high-profile endorsements, including those from the White House, tech giant Apple and Democratic presidential candidate Hillary Clinton.
The bill does face strong opposition from  a coalition of conservative pastors, contend the measure infringes on their religious beliefs however.
Leading up to the vote, the opponents have focused their campaign highlighting one part of the ordinance related to the use of public bathrooms by transgender men and women, which they allege would open the door "for sexual predators to go into women's restrooms."
 Article | Levi Joule.