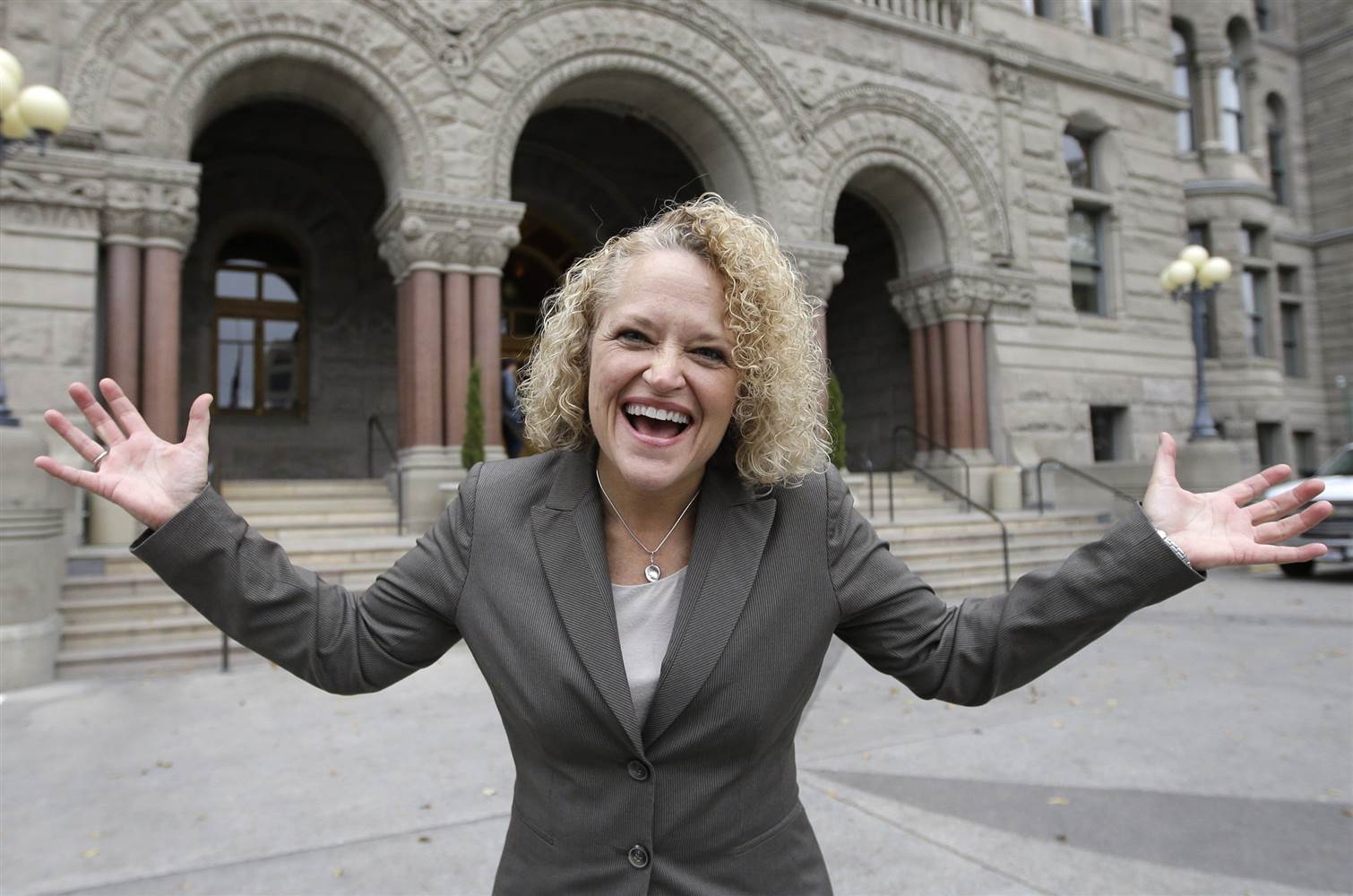 The city where the Mormon church is headquartered has just elected an openly lesbian Mayor.
The former Utah state lawmaker Jackie Biskupski has become the first openly lesbian mayor of Salt Lake City – capital of the conservative state where the Church of Jesus Christ of Latter Day Saints (also known as the Mormon Church) is headquartered.
Official election results showed Biskupski won 52% of the votes to defeat two-term incumbent Ralph Becker. The victory by Biskupski marked a milestone for GLBT people in Utah who have made major strides in recent years The Guardian reports.
Speaking to her supporters, Biskupski said "Today is not just about making history," Biskupski said. "It is about people. It is about effecting change."
Biskupski's election follows the Salt Lake City-based Mormon church decision to issue new rules targeting gay members and their children, prompting widespread backlash. The new policy bans baptisms until the children of gay parents turn 18 and disavow same sex relationships.