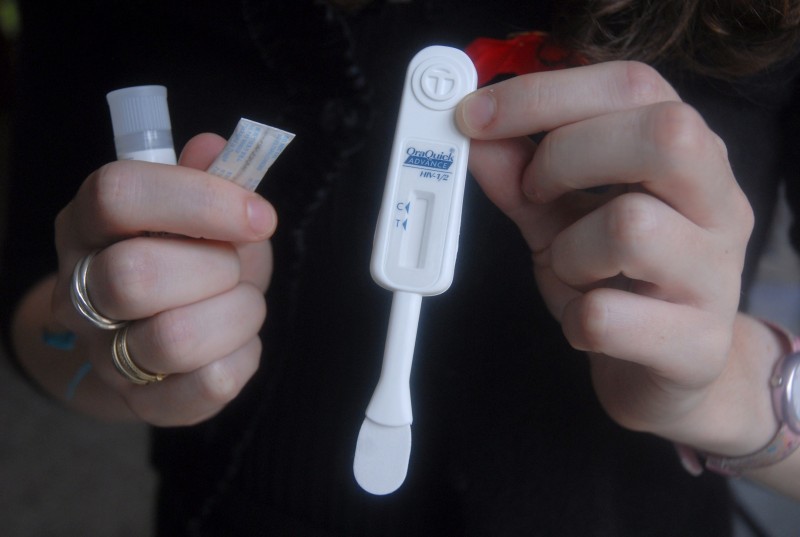 The kit's launch comes after new data shows HIV infection rates among gay and bisexul men are at an all time high in the United Kingdom. 
A free HIV home-testing kit has been launched across England as new figures show that an estimated 103,700 people in the UK are now living with HIV, taking the number above 100,000 for the first time.
The latest figures also show 18,100 people in the UK are unaware they have the infection.
The test uses a small droplet of blood that is sent to a laboratory.
Public Health England (PHE) is urging more people to check their HIV status the BBC reports.
The kit involves a finger-prick blood test that is sent off to be analysed. Three to five days later, people are contacted with results. If the test suggests HIV is likely, patients are asked to attend a sexual health clinic for a confirmatory check.
The free test will be available to anyone in England until 1 January 2016.