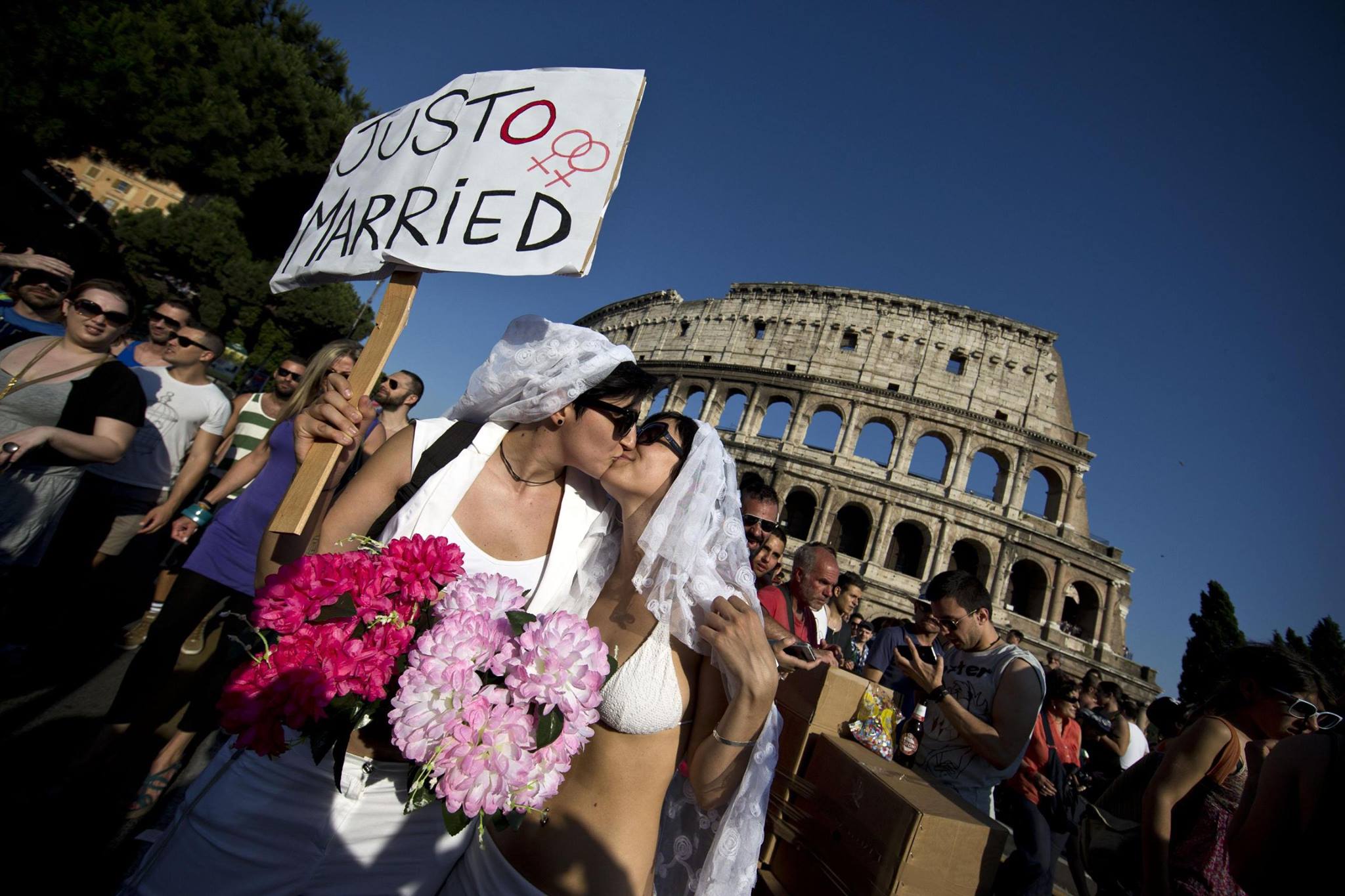 The rallies come ahead of February's parliamentary debate on a bill that would legalize civil partnership for same-sex as well as unmarried heterosexual couples.
Hundreds of thousands of Italians rallied on Saturday in almost 100 towns and cities in support of civil unions as the battle over legal recognition for same-sex couples heats up ahead of a bill to be debated in parliament.
Italy is the only major country in western Europe to not to give same-sex couples any legal recognition or protection on issues from pensions to parenthood as legislation has been opposed by politicians of all stripes.
Across Italy, supporters of civil unions carried rainbow-colored flags, balloons and alarm clocks to show it was time for Italy to 'wake up' to the need for a law on civil unions.
The Catholic Church is also strongly opposed any legislation with Pope Francis reiterating on Friday that 'there can be no confusion between the family God wants and any other type of union'.