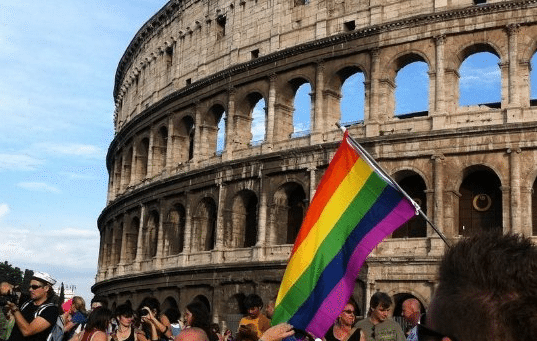 Italy's senate has passed a bill allowing same-sex civil unions to be legally recognised.
The move comes as the most recent development in Prime Minister Matteo Renzi's goal to align the country with the vaguely-defined region of western Europe.
However, the bill's journey into passing has not been a smooth one. It was in the air for weeks before the upper house allowed it to pass – albeit, without the important adoption clause, which would allow same-sex couples to adopt children.
Nonetheless, this is a historic change for Italy, which until now had no legal protections or recognition for same-sex couples.
Despite this, some LGBT community groups have called the bill a betrayal, due to the omission of the marriage law.
Flavio Romani, president of the LGBT rights group Arcigay, told Reuters: "This text once again does not take into consideration children who need definite laws and protection.
"The law that has come out of all this is lacking its heart."
Source | Star Observer