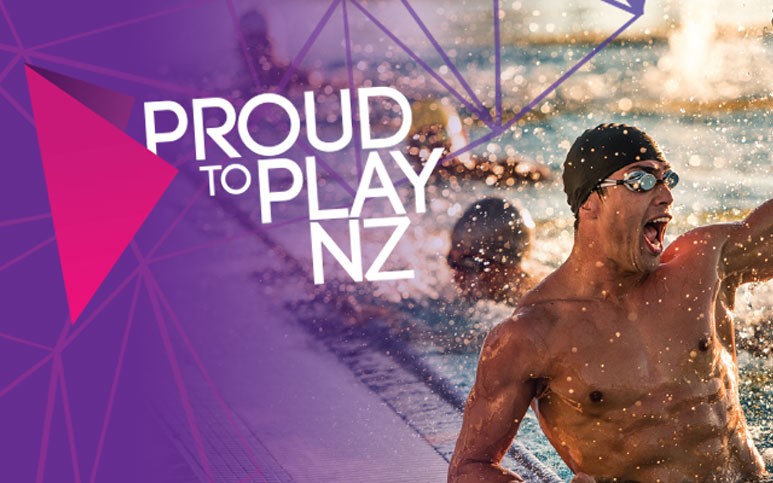 International soccer star Lori Lindsey is the latest Proud to Play Sports Ambassador
Former professional soccer player, Lori Lindsey, is the latest Proud to Play Sports Ambassador.  She joins New Zealanders, Olympic rower Robbie Manson and Olympic speedskater Blake Skjellerup.  Her trip is enabled with support from the United States Embassy in New Zealand.
Lori represented her sport at both the national and international level, most notably representing the United States Women's National Soccer Team on the World Cup and Olympic stage.  One of only four players to have played in all three U.S. professional women's soccer leagues, Lori was also a two-time All-American at the University of Virginia.  The mid-fielder also played for Canberra United.
Now that her playing days are finished, Lori is a personal trainer and coach at Ambitious Athletics in Washington, DC.  Lori credits her succ
ess and longevity both on and off to strength training and is passionate about empowering young women* athletes through strength.
Like Blake, Lori will speak at the Stand OUT youth hui for young leaders.  She'll also be awarding medals and prizes at several Proud to Play sports competitions before heading to Samoa to promote sports amongst young people there.
Proud to Play is the first inclusive sports festival to take place in Auckland.  There are 15 sports on offer: badminton, bridge, dancesport, dragon boating, golf, lawn bowls, netball, an ocean swim, road running, roller derby, swimming, ten pin bowling, tennis, touch, and volleyball.
The sports competitions will be held in some of Auckland's premier venues such as the Trusts Arena, the West Wave Pool and Leisure Centre, Pins Lincoln, the Henderson Squash Club, and Te Pai Tennis Club.  The ocean swim is part of the well-known Bean Rock Swim.
Registrations closes on Sunday 31 January.  You can register online Here!
Keep up to date with all the Proud to Play news here Here!
Images | Proud To Play NZ