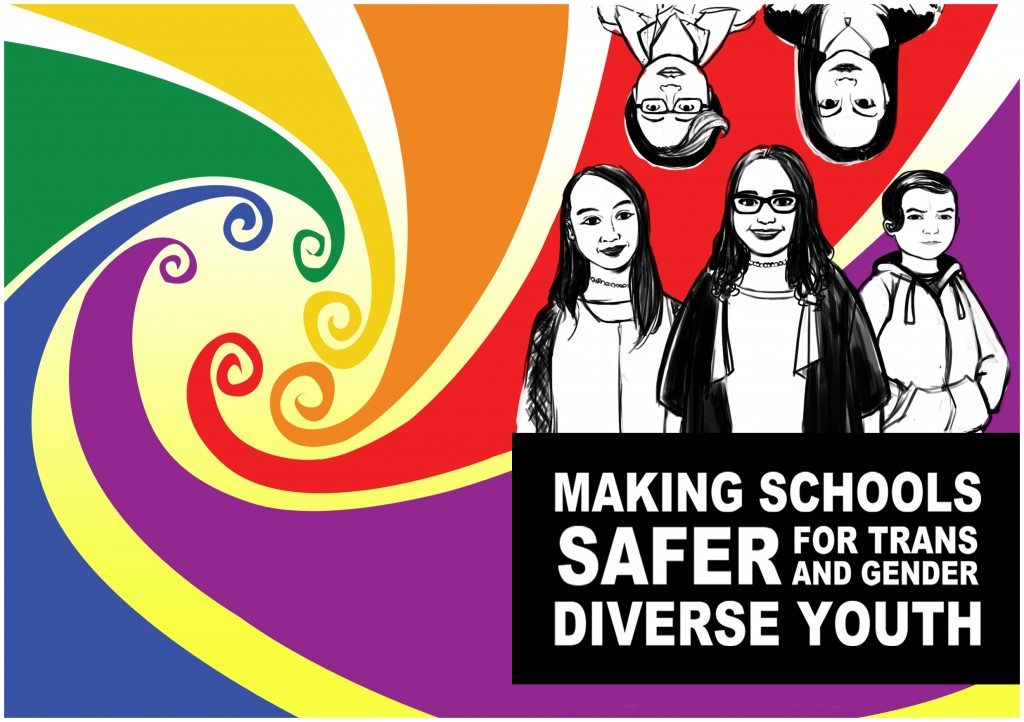 Coinciding with International Transgender Day of Visibility, InsideOUT, a national youth organisation, has today released a new resource for schools titled 'Making Schools Safer for Trans and Gender Diverse Students.'
The resource has been released in response to the growing number of transgender students in New Zealand schools. With growing acceptability and increased conversations happening in New Zealand as well as internationally about trans issues and gender diversity, more and more young people are coming out as trans while in the education system. "An increasing number of young people in New Zealand are coming out as trans while they are at school," says Tabby Besley, National Coordinator of InsideOUT. "Schools have an obligation to provide a safe environment for all of their students, but many don't know where to start when it comes to providing support for a trans young person."
The resource will assist schools, guidance councillors, staff, board trustees and principals to understand and be able to meet the needs of trans students in their respective environments.
"This resource aims to walk schools through that process, raising all of the things they might need to think about in order to provide a safe and inclusive environment for trans and gender diverse students. From dealing with bullying to bathrooms and uniforms, to school camps and roll calls, the resource provides best practice solutions in all areas."
Safety for trans students should be a top priority in the education system says Besley, who goes to say that that the resource hopes to create visibility for trans and gender diverse young people and their right to safety in school. "We know from the Youth'12 study by the University of Auckland that 4 out of every 100 young people in NZ identify as trans or questioning their gender, and over half of them are afraid of being hurt or bullied at school. Our resource gives schools the tools to be able to support these students the best that they can."
"In 2015 the Ministry of Education released their updated Sexuality Education Guidelines, recommending that all schools provide gender neutral uniforms and toilets, ensure inclusive sports procedures, have health programmes that affirm sexuality and gender diversity and educate against and respond to incidents of bullying in relation to sexuality and gender diversity. These guidelines align with our suggestions in this resource and we believe it is vital to uphold them in order to create safer schools for trans and gender diverse youth."
In spite of these updated guidelines, very few schools in New Zealand are providing gender neutral facilities. Wellington High School recently made news by implementing these changes, but only after a comprehensive proposal from the school's LGBTQI+ group, Ultraviolet.
InsideOUT say that the creation of the resource was a collaborative effort and took into account the experience of many trans and gender diverse young people across New Zealand.
Every secondary school across the country will be sent two hard copies of the resource to use. It is available for anyone to view and download for free online at: http://www.insideout.org.nz