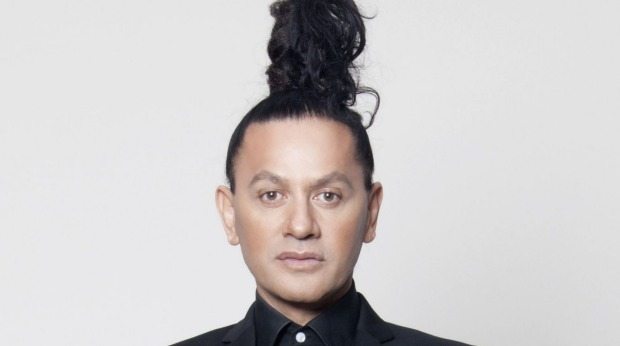 Aroha Mardi Gras returns to Auckland's iconic Karangahape Road as part of Open Streets Auckland on Sunday 1 May as legendary performer, Mika, evokes the spirit of his widely celebrated 2011 Aroha Mardi Gras Rugby World Cup extravaganza which included Rena Owen, Keisha Castle-Hughes, Kiri Nathan Fashion and a cast of 760 performers.
This year's performance "is going to be vibrant and colourful; expect more colour than any Disney Cartoon!"
Aroha Mardi Gras partners with Family Bar & Club to throw a non-stop, fun-filled afternoon of entertainment including Taka Kapa Haka, drag performances, a Beatboxing number, live performances for 2x album releases – produced by Mika Haka Studios, the all new TV star trio; Queens of Aroha, 3x Takatapui performers who will tour their Set back to Panguru! The cast of the LADBible hit web-series 2MI; StuckOn24/7 (Rappers), soloist Chainey Nathan, Te Reo performers Mokoera & Te Amo, Vicki Lee (R&B) Ill-Eagle (Latin hip hop dance crew).
Click here for a full schedule of the days events!
Aroha Mardi Gras kicks off the month-long Aroha 2016 Festival of the Arts, which began in 2010.
May 1              Aroha Mardi Gras a free celebration of diversity.
May 16-20      Aroha hits Northlands Panguru for a week of free events for locals
May 19            Aroha Mardi Gras comes to Panguru!
May 21            The Aroha Project web-series #2 debuts on TVNZ for NZ Youth Week.
May 21            2MI: Album release of music from young recording artists, during Youth Week.
May 23            'iM' Interactive Mika – a visual arts exhibit by Mika at The Pah Homestead.
About Open Streets Auckland
Finally, for the first time in 20 years K' Road will be closed off from vehicles and made way to the creative and intuitive public that associate with Auckland's backstreets of culture. K' Road comes alive with art, interaction, culture and fun. Auckland Council and Auckland Transport wish to increase the cycle-friendly and pedestrian accessibility to Auckland City's prestigious landmark – Karangahape Road.
Live performers from all walks of life, sporting participation in Auckland's iconic city-side parks, neighbouring restaurants and hospitality outlets setting up shop on the street and impromptu catwalks creating the runway through the crowd.
Source | Mika Haka Studios
Image | Stuff.co.nz