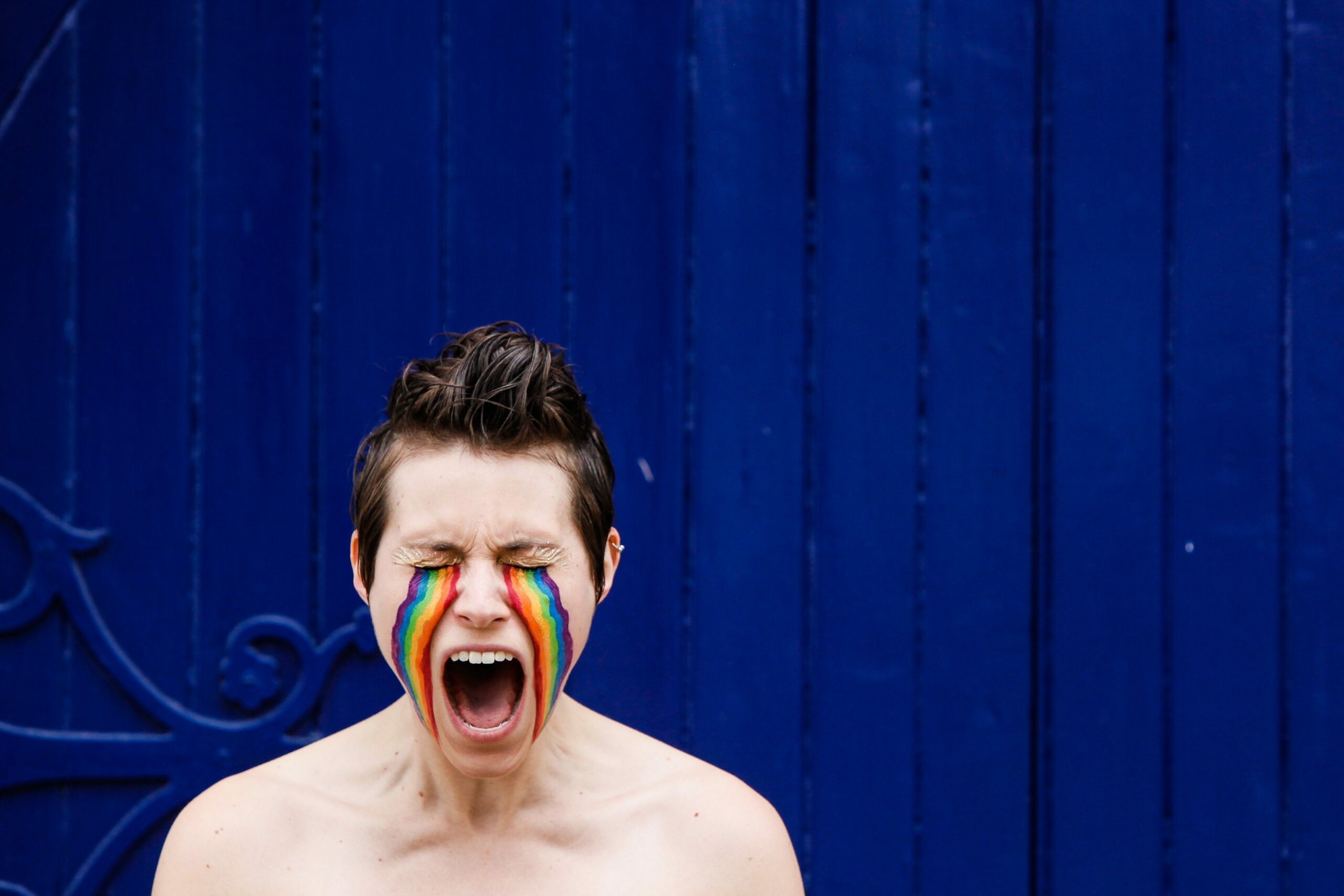 Presented in partnership with the Garnet Station Tiny Theatre, "Ze": queer as f*ck!  is an upcoming theatre and stand up show written and performed by Michelle Lunicke, directed by Peter Larsen.
Michelle/Ryan is a one-person genderqueer LGBTQI+ pride parade with a foot on every float. Launched from an American hypocritical upbringing by puritanical parents, they must discover each layer of their identity in a world of discreet and unambiguous definitions. In this episodic dark comedy Michelle/Ryan embraces each new label they discovers, only to be disillusioned by those who share the limitations of their latest chosen box. In the process, Michelle/Ryan is catapulted by their breadth of experiences into obscurity and frustration.
Part theatre and part stand-up, "Ze" brings the audience along a rarely told journey of gender fluidity and the ongoing dance from shame to pride.
"Ze": queer as f*ck! is Michelle/Ryan's second autobiographical show recently premiered in fringes in Perth, Adelaide, and Dunedin as part of a four country tour.
Michelle Lunicke (also known as Ryan and Ren) is an emerging writer/performer from the Cascadian region of North America. US born, Canadian trained, and living as an expat in New Zealand, their influences are broad and multi-cultural.  Ze performs and writes across genres on themes of culture, identity, and belonging, as well as nature and magic. Their work includes theatre, film, live poetry, gallery performance, fiction, essays, and exploratory forms.
Peter Larsen is a director, writer, and producer based in Auckland, New Zealand.
Catch "Ze": queer as f*ck!  from 12-14 and 18-20 May at The Garnet Station, 85 Garnet Road, Westmere, Auckland at 8pm!
For Tickets phone: 036 03397 email: garnetstation@gmail.com. Tickets: $15 standard, $10 concessions. Contains coarse language and explicit sexual references, 18+
Image | "Ze" by Virginia Guy
Source | Michelle Lanicke