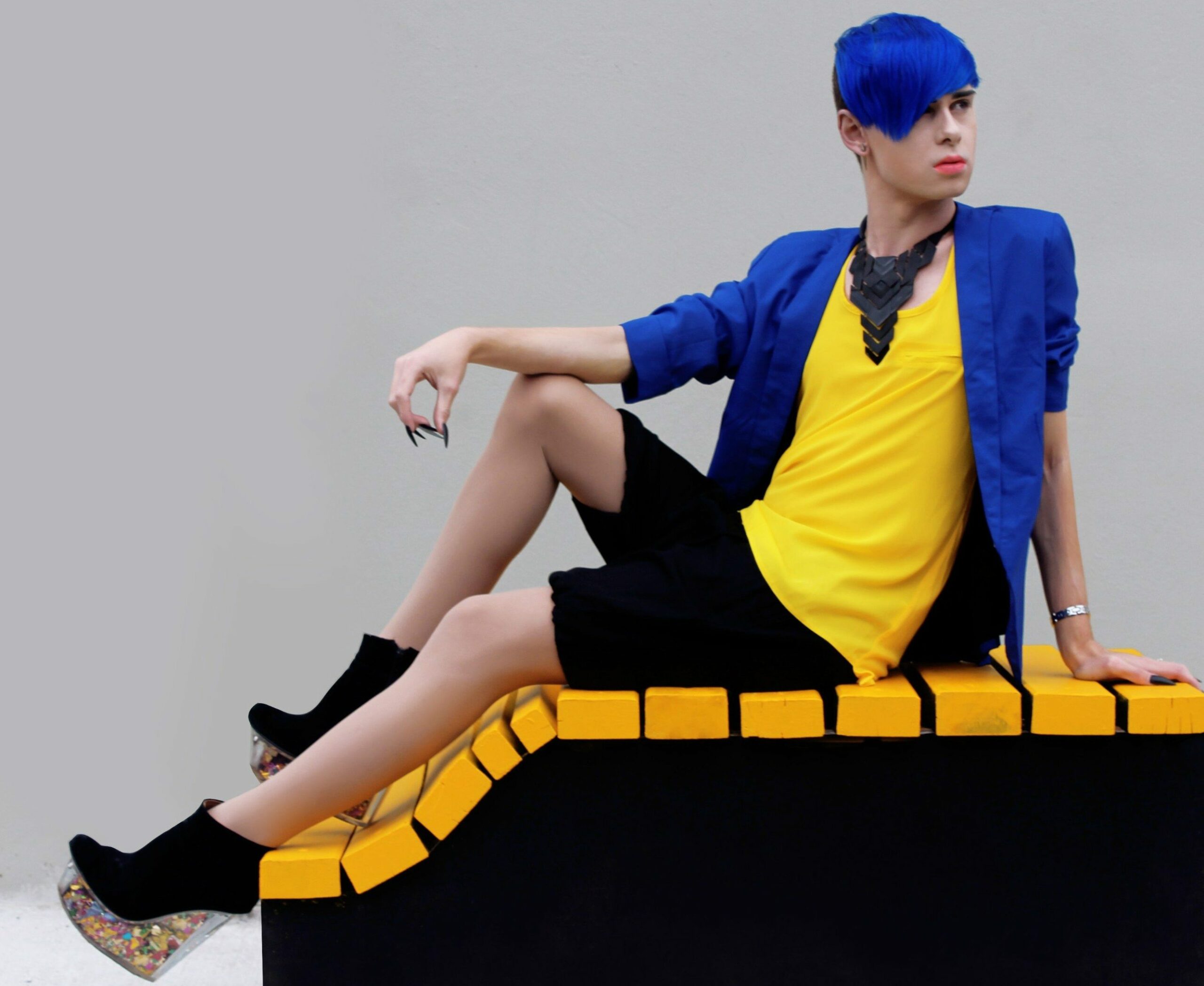 Well known New Zealand gender bending personality and new Auckland Pride Festival Board member Zakk d'Larté is jetting off to Los Angeles to attend RuPaul's DragCon taking place on 7 and 8 of May!
Many other notable drag and gender bending stars will be in attendance including RuPaul himself, alongside such stars as Amber Rose, Jeffree Star, Henry Rollins, and Kate Moennig to only mention a few.
"The drag community and the underground culture that surrounds it has always been so supportive of me; I've always been inspired by the icons that have been created in the process" says Zakk. "Drag as an art form has astonished me throughout the years, especially with the exponential development and growth of RuPaul's Drag Race and it's queens. Watching it flourish from a 'culty' little show that was impossible to find online, to where it is today has been sensational."
However, Zakk says that DragCon is not all about drag culture, and is also focused on exploring realities and issues surrounding gender, androgyny, and fluidity. Things that are very important to him.
"I'm excited to be surrounded by so many creative and innovative individuals and like-minded people who also push boundaries, challenge the norm and make it cool not to fit into society" says Zakk, who tells express that attending this huge, inclusive event goes hand in hand with his passion to "help raise visibility for transgender and gender non-conforming people."
Zakk has recently joined the Auckland Pride Festival Board and says that as a young person with conviction and vision, he aims to empower youth around the world to "take a stand in our community and be catalysts for change."
"Youth empowerment, engagement and identity in our LGBTQI community is very important to me. I endeavor to provide opportunities that will inspire the younger members of our community to be active and evoke change. Being on the Board gives me a bigger platform to continue the work that I've been doing, and take it to new heights."
"Going to DragCon will be hugely beneficial to the work that I aim to be doing, and I'll be able to bring back a lot of new insights and knowledge. I intend to join up with and speak to a panel of androgynous and gender-fluid people such as myself, to talk about life as gender non-conforming from a New Zealand perspective. I want to see how our lives, from opposite sides of the world, differentiate and how they reflect each other" he says.
Zakk says that on top of garnering information and perspective about a range of issues in the queer world, a real highlight of his appearance at DragCon will be meeting one of his idols, Jeffree Star. "He was the first person I ever saw living their life exactly how they wanted and still achieving success, long before Gaga and her pop peers came out" says Zakk.
"My entire life I've known that I wasn't 'the norm' and I was petrified that because of my constant failures at trying to fit into the world, I would be deemed a failure to both my family and friends. [Star] helped me, as the weirdo, loser kid at high school feel like I had a purpose, and that I didn't need to try to conform any longer, nor do I need to desperately try to fit the mould that society was trying to squeeze me into."
Images | Zakk d'Larté By Major Media