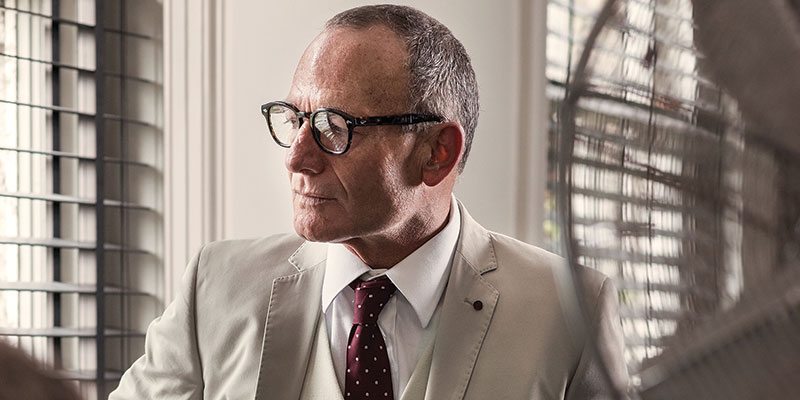 Amanda Grace Leo talks to lead actor Simon Prast about the iconic story of To Kill A Mockingbird being brought to the stage by the Auckland Theatre Company this May.
With racism and racial prejudice still a hot bed of contention in multi-ethnic Aotearoa, the Giltrap Audi season of To Kill A Mockingbird promises an exhilarating contribution to this dialogue.
Based on Harper Lee's classic novel and adapted by Christopher Sergel for the stage, the play is set in the early 1930's in the fictional town of Maycomb, Southern Alabama. The play is a direct response to the Civil Rights Movement, being based on the trial of Tim Robinson, a black man falsely accused of raping a white woman.
It is a rousing time for Auckland Theatre Company to be bringing one of the great classics of 20th Century literature to the Auckland stage. Simon Prast, playing protagonist Atticus Finch, sees the play as being extremely relevant in Auckland's current socioeconomic climate. He underscores empathy as one of the key themes of the play, especially set against the hostile and hypocritical society of Maycomb.


"In Maycomb in a depression, with its history of racial prejudice, empathy comes to represent social cohesion. In contemporary Auckland, some people are getting very rich, while others can barely feed their families. Unless this divide is addressed, unless (dare I say it), a little compassion for our fellow human beings is introduced into our daily lives, social cohesion will begin to break down, scapegoats will be sought and not solutions, and a brutally enforced injustice will become the norm. Everybody's children deserve better."
The character of Atticus Finch is both a criminal defence lawyer and a widowed father of two young children. Being central to the play, Atticus Finch is no doubt a daunting, highly anticipated role. Luckily, Prast brings over 20 years of experience in theatre and film, recently apprearing in Colin McColl's Anne Boleyn, The Good Soul of Szechuan, and Rupert.
What might make his portrayal of Finch even more compelling is Prast's law background. Holding a law degree from Auckland University, Prast is focused on criminal defense and describes being able to play the role of Finch as coming full circle. Prast's image flanks the posters of the show as Finch in dark-rimmed glasses, a seemingly direct reference to Gregory Peck's portrayal of the same role in the 1962 movie version.
"I thought when I put these glasses on, I'm either going to feel like the spirit of Atticus is with me or like a Gregory Peck impersonator. Fortunately for us all, I felt the former. Loud and clear, Harper Lee summons her leading man, and the actor who plays him, to be the best that he can be, to do the right thing, to speak the truth, irrespective of how unpopular, painful or dangerous that might be. As a would-have-been lawyer, after all my years in theatre, TV and film, to be so summoned is a privilege beyond measure."
To Kill A Mockingbird presents the search for truth and the fight for justice, which will no doubt be contentiously relevant to many of Auckland's issues today. Prast's portrayal of Atticus Finch is guarenteed to highlight some of the complexities of this widely-anticipated historically-based play.
Running from Sunday 8 to Sunday 22 May, you'll have to be quick to get a seat at this iconic classic. Visit ticketmaster. co.nz for more information and to book tickets.