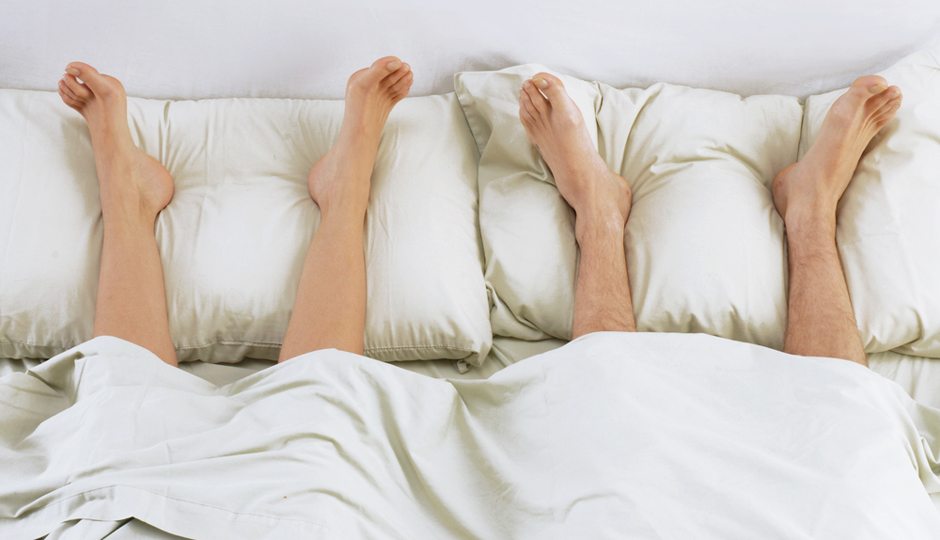 Gone are the days of porn star spit tactics; express thinks finding the right lubricant for you is the most important step you can take in improving your sex life. Lube connoisseur Amy Jane Bedwell demystifies the slippery world of this revolutionary sex aid in the Insider's Guide to Lube!
Water Based Lubricants
Pro: Most common lube | Con: Quick drying | Condom Safe
Water based lubricant is the nymphomaniacs bread and butter. Affordable and easy to find in any chemist or supermarket, water based is the most common type of lubricant used by New Zealanders. If you are looking to make a mess, water based should be your staple since it washes off easily with water and won't stain your sexy satin sheets. The downside? Depending on the quality, water based lubricants sometimes dry up quickly and demand reapplication during long love making sessions. Popular brands like Durex and Ansell can be popped into your supermarket basket beside the eggs and milk, making lube buying a stress free experience. If you want an all New Zealand lube experience, try Love Lubricant by DQ and Co. Pro tip: low viscosity water based lubricant is the perfect remedy to drunken dryness during your next boozed-filled lesbian romp. For a specialsed experience, adult stores around New Zealand stock huge varieties of water based lubricants in a variety of different viscosities (how thick the formula is), flavours, and sensations. Gel lubricants have burst onto the market with water based formulas but majorly increased longevity. Try Durex Play Massage 2 in 1 Gel Lubricant to experience the best of all worlds in a variety of flavours.
Silicone Based Lubricants
Pro: Long lasting | Con: Messy as hell | Condom Safe
Silicone based lubricant is a favourite among the gay male community. Unlike the vagina, the anus does not produce its own natural moisture when aroused, so your bottom (and your bottom) are going to be pretty damn grateful when you whip out a tube of Gun Oil Silicone, Durex Play Perfect Glide or Ansell SKYN Maximum Performance. The best thing about silicone is the fact that you never have to reapply during marathon sex, and because silicone does not mix with water you can use this long lasting lubricant during sneaky spa shags and shower play. It's the lube that keeps on giving! Unfortunately, this also means it can be a bitch to remove spills from sheets. Unlike the universal usability of water based lubricants, silicone can not be used in conjunction with silicone sex toys, but it is perfect for unaided sexual explorations between partners. Like water based lubricants, silicone comes in a variety of viscosities and sensations to tickle, tantalize and totally turn on!
Oil Based
Pro: Often more natural | Con: Can breed infection | Not Condom Safe
Oil based lubricants get a pretty bad wrap these days and this is really down to the fact that this particular lube shouldn't be used in the same ways as silicone and water based lubes are. Oil based lubricants are perfect for turning a massage into a hand job, but it is never a good idea to use oil based products with latex condoms. The lubricant breaks down the condom and encourages tearing thereby increasing the chance of contracting a sexually transmitted infection. Since express thinks you should always use a condom, steer clear of these products if you're looking to have penetrative sex. All this said, oil based lubricant has a reputation for being the best aid for tackling those intimidating sex toys, and organic oil based lubes are a hit with those who like to live naturally. Bonk Organic and System Jo Coconut Oil lubes are your best bet for an oil experience. So, what is our recommendation on this controversial product? Make sure you consider what you are putting inside your body before you do, and make informed choices about oil based lubricants. If in doubt, talk to your local adult novelty specialist or go online. When it comes to sexual health, it's always better being safe than sorry!
Other Lubes
The pros and cons of lesser known lubes
Cream based lubricants are extremely popular with the more risqué sections of our queer community. Enjoy primo fried chicken and anal fisting with the multi-purpose Crisco, or take the Great American Challenge with your trusty tube of Wicked Crème. Be sure to avoid any cream based lubricants made with animal glycerine, and opt for all vegetable alternatives. It is important to bear in mind that a lot of the most popular cream based lubricants aren't actually lubricants at all, so take care when selecting your preferred aid. Powder lubes offer you the chance to vary your viscosity every time you play, but are hard to find in our little slice of the world. You can get lubricant with no oil, silicone, or glycerine to sooth sensitive skin, or even lubricant with a numbing agent to keep you harder for longer. Brands such as Ansell and System JO offer a huge range of specialized products to meet your every need.
You can find a lube for just about any purpose. Whether you want to go for longer, get harder, squirt further, or scream louder; finding the right lubricant for you is one of the most important steps!
Durex Play Massage 2 in 1 Gel Lubricant: $13.99 from Countdown Supermarket, Ansell SKYN Maximum Performance: : $13.99 from Countdown Supermarket, System Jo Coconut Oil Lubricant: $15.99 from Peaches and Cream Adult Stores, Crisco Vegetable Shortening: $19.99 from The Grinder Adult Shop.