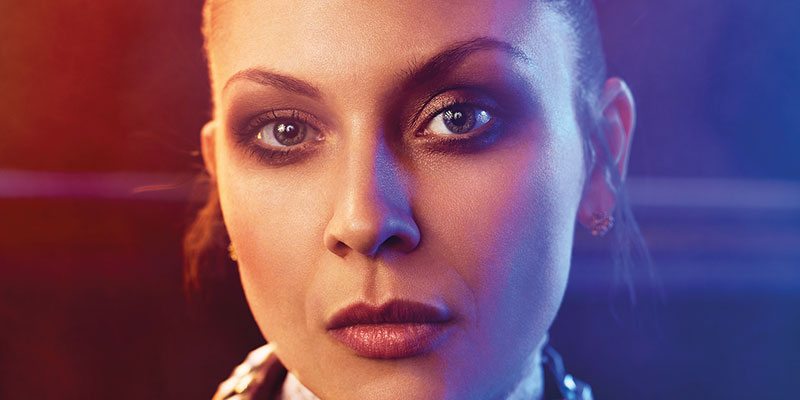 Amanda Leo talks to That Bloody Woman Composor Luke Di Somma about feminism and gender representation within theatre.
One of Aotearoa's most celebrated suffragettes, Kate Sheppard, led the Women's Suffragette movement in Aotearoa New Zealand to win the vote for women in 1893. Auckland Theatre Company's programming of the exciting punk rock opera, That Bloody Woman, celebrates the life of Sheppard in the form of a huge, bold feminist 'firebrand raising hell' party.
What is heartening is that the show is not only meant to be a flashy celebration, but even more so a checkpoint in which audiences are invited to measure the progress of gender equality today.
Composer Luke Di Somma is well aware of the persistent gender inequality in contemporary society that foregrounds the show: "Our basic premise is that if Kate Sheppard were to come back today we think she'd be pretty appalled about our lack of progress: our persistent culture of domestic abuse, the underrepresentation of women in politics and business and the gender pay gap that still exists."
There is no doubt that this awareness will find salience in the juxtaposition of punk rock music that went along with the "second-wave" feminist movement in the 1970s, against the first beginnings of feminism's success over a hundred years ago.
Having premiered in August 2015 in Christchurch to rave reviews, there is much excitement for such a boldly feminist piece to grace Auckland Theatre Company's 2016 programme. Theatre as a potent political weapon can be quite tricky. Di Somma reassures us that the team is well aware of the questions surrounding gender representation in the creative team.
It is pleasing to note that the cast and crew has fifty percent female representation, with Phillipa Campbell commanding a substantial influence as the script advisor. This promises that the text which has been written and directed by a male team reflects a strong female viewpoint and remains critical. According to Di Somma, certain aspects of the show have directly changed as a result of many robust discussions with the women on the team.
Of his own experiences, Di Somma writes that That Bloody Woman "has certainly made me realise the value of a diverse team – and I have reflected on my own process of finding collaborators and about my obligations to make sure that women are being actively recruited – not only to make up for the years of men dominating this field but because diverse voices make for stronger work."
Be both entertained and challenged by booking tickets to this enigmatic show running from 9-26 June at SkyCity Theatre. Visit ticketmaster. co.nz for more information and tickets.