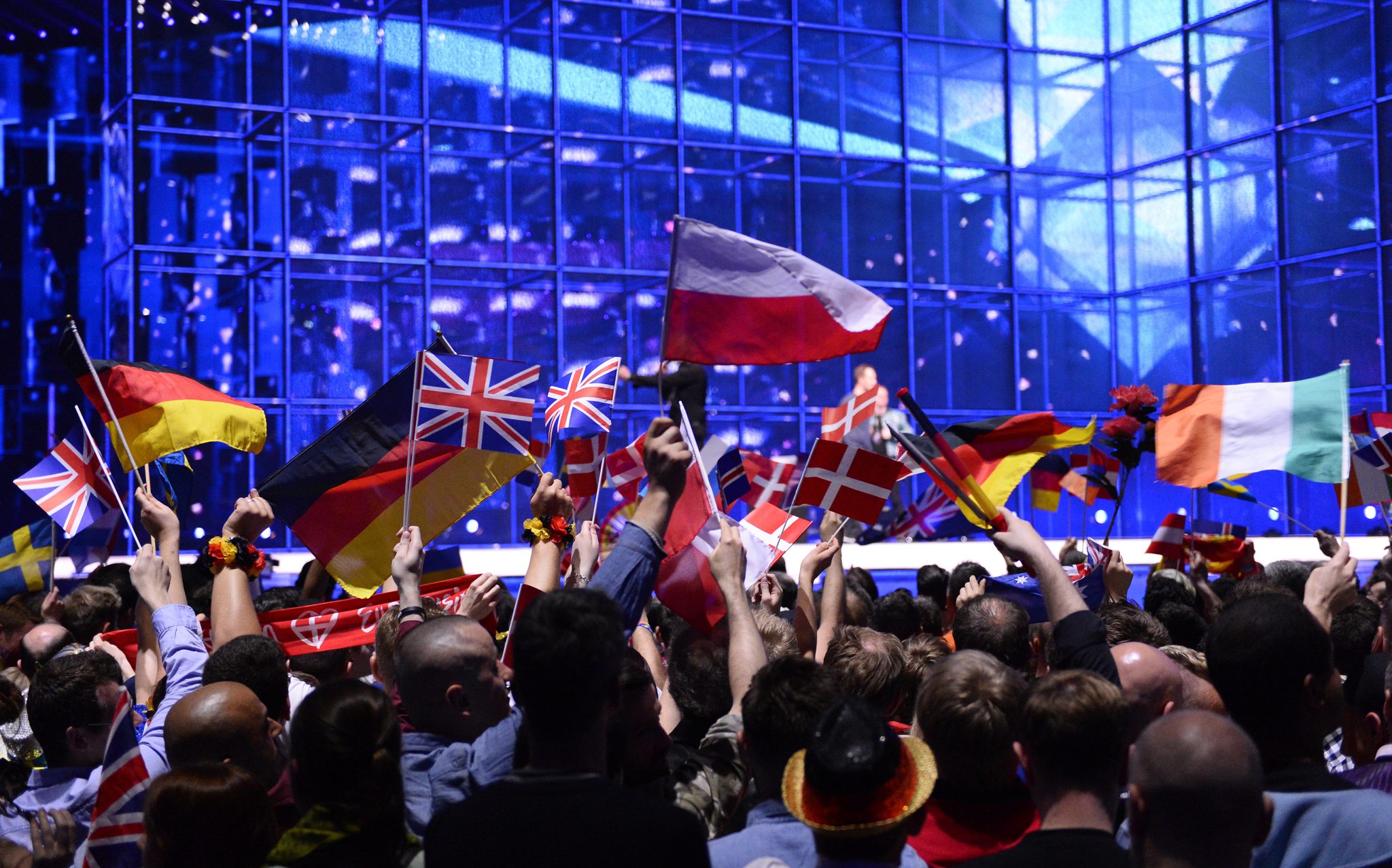 This 25 years old singing contest has seen many weird and wonderful acts; it inspired Lady Gaga and launched into the stardom ABBA and Celine Dione but put the nail in the coffin of Bonnie Tyler's career and rejected a song written by Sir Andrew Lloyd Weber. Eurovision is known as the favourite show for gays and housewives, and it indeed has a very potent gay following, is covered well by the queer media and LGBT issues have not once managed to take the centre stage there.
Austrian Conchita Wurst has won Eurovision in 2014, becoming a symbol of a new tolerant Europe. But while her return home to Vienna was staged as a triumph, her nomination had been ridiculed both at home and in the neighbouring states. Belorussia protested the results while Russia considered pulling out of the competition altogether and even planned to run an alternative 'moral' show.
Dana International was another famous transgender who won the contest back in 1980 with the ground-breaking hit 'Diva'. There is a big difference between the two: although Dana began her career as the first Israel drag queen, she had underwent reconstruction surgery before the contest and also legally became female while Conchita Wurst was unapologetically demanding to be accepted as a bearded man in a dress: 'We are the people and we are the force to be reckoned with.' was his/her motto.
And this is now true as never before. Israel is represented this year by a proud gay man Hovi Star. Last year's winner from Sweden Måns Zelmerlöw, was known for his homophobic rhetoric so he has decided to apologise and went as far as stripping down for a gay magazine to win back the gay audience.
Ukraine, the country not known progress with gay rights, succeeded in producing the campiest ever Eurovision act of transvestite Verka Serduchka to score the second place and Russia with the same success had earlier produced its faux lesbian act t.A.T.u that were then marketed as teenage lovers. At the time of glasnost and perestroika, the duo was enormously popular in Russia and had become the most successful Russian music export. Russia at the time had even blamed Eurovision for conspiracy behind its loss to Denmark as camera moved away from the couple during their saucy performed stage kiss.
Ironically, just several years later it was Russia who along with Belorussia, Ukraine and Turkey insisted on banning same sex kisses. When the ban was not upheld, Turkey pulled out from translation while Russia censored the kiss.
But there is a high cost for being aggressively straight in the 'gay world's cup' contest. At the year of Conchita Wurst victory Russian hopefuls Tolmachev sisters performances have been continuously booed.
It should be understood that new Russia is essentially a delinquent teenager on the world's stage, and it's attention seeking behaviour driven by the quest for love, respect and acceptance. Russia desperately wants to succeed and proof its worthiness, and similarly to North Korea, beside its latest military arsenal, it is eager to deploy sports and performance arts as propaganda weapons. The desperation is underlined by the state sponsored use of doping among Russian athletes and focus on Eurovision contest of the Russian Parliament and even the Orthodox Church.
Eurovision, once domain of the western European democracies, has only recently opened up to the  post-Soviet states becoming the holy grail target for Russia. But understanding now that to be recognised, it has to clean up its act, Russia seems to be eager to make concessions by sending to Stockholm Sergey Lazarev, one of a very few artists to publicly condemn Russian anti-gay law.
Last year's Russian entry Polina Gagarina, who came second, successfully reached out to Conchita Wurst and got her endorsement for the contest.  And the only Eurovision's winner from Russia (before the passing of infamous anti-gay law) was widely considered to be gay singer Dima Bilan, who had bared his torso during the performance sharing the stage with two other men.
Eurovision is the living proof that pulling marketing strategy works in the well-established LGBT markets. When homophobia is not tolerated on the Eurovision stage, special 'homophobia-free' produce is outsourced for the consumer. The demand for gay-friendly acts makes even hard-core anti-gay countries like Russia consider special concessions in their musical export.
There is a similar situation in the classical music with recent example of Georgian soprano Tamara Iveri who despite her apologies have being fired from Opera Australia for her anti-gay rant on the social media.  Russian conductor Gergiev came under fire for his support of Putin and anti-gay propaganda law with a range of his concerts in the US and UK targeted by LGBT activists.
But pulling strategy also works in reverse when target market is changed as it happened to Russian pop star Valeria, who once tried to break into the European music promoting herself as Russian Madonna in her interview to the Pinknews.com and playing with bisexuality in her targeting the western audience video. Once Valeria realised that her core market is Russia, she became the vocal supporter of Putin and anti-gay legislation.
Eurovision shows as clearly that we can win over audience by being visible, united and persistent. Although a minority, we are capable of turning things around. We create colourful oases of love and acceptance that become magnets to other less popular people and nations who subconsciously hide their envy and inferiority complex behind homophobic attacks. But we can successfully demand the change and make them clear their act if they want to play our game on our territory.
Gay men have claimed Eurovision as their club home turning it into the cultural phenomenon which now helps to reshape attitudes and policies across Europe.  So let's watch Eurovision, let new stars shine and let the tolerance and acceptance win again!