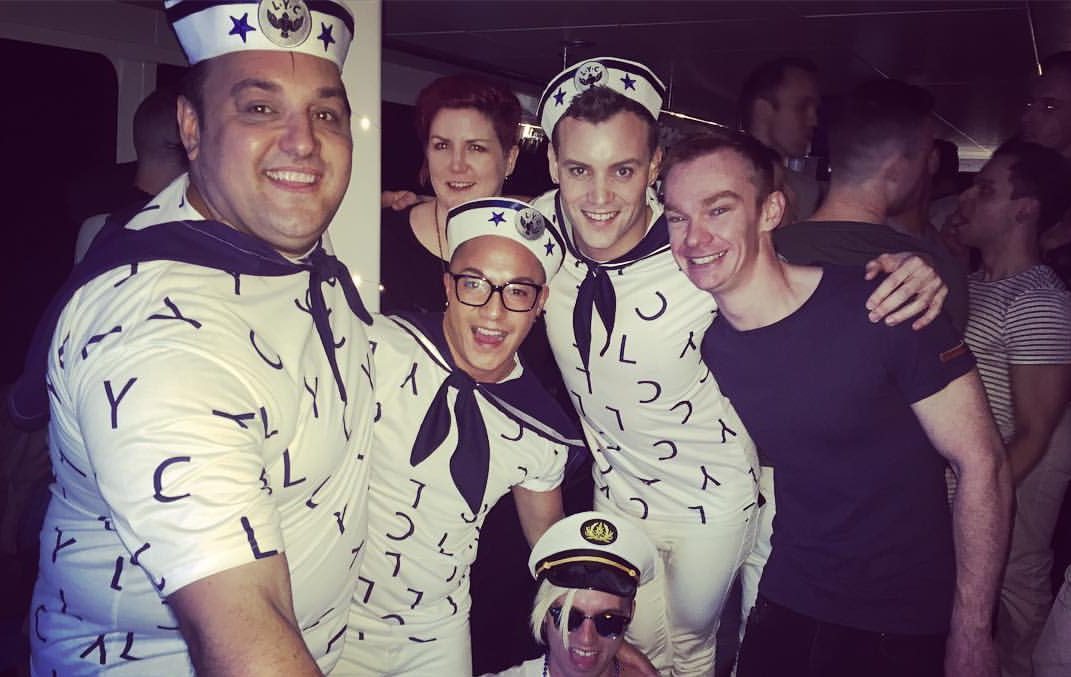 Gay Ski Week QT took to the waters of Lake Wakatipu last night for the Anchors Away Boat Party!
This sold out event began at Omers Wharf where Gay Ski Weekers boarded the magnificent Spirit of Queenstown before taking to the water for a long night of aqua fun!
Miss Ribena was in attendance and told express that "the boat was rocking and rolling all night to the fabulous music of DJ Adam Love!"
With the boat at capacity, patrons could really feel the Gay Ski Week vibe, and get up close and personal with the many other fabulous guests.
"It was packed, sold out, flat out and full on gayness!"
Ribena also said that the free after-party, The Fluoro Party at The Club Queenstown was absolutely packed!
Tonight, don't miss the legendary Queer Quiz Night hosted by the georgeous Miss Ribena at The Ballarat Trading Co, 7pm.