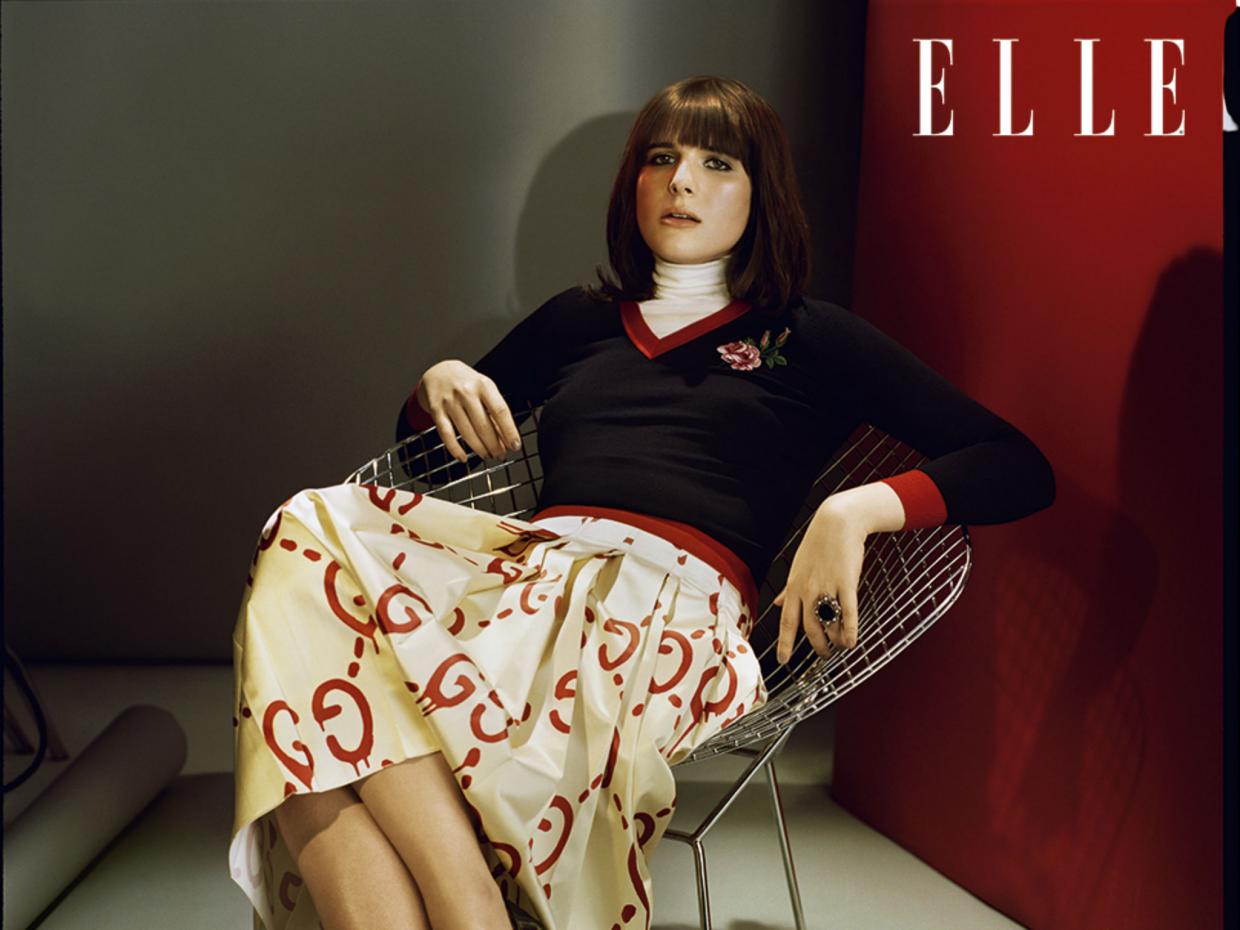 Whoever watches the TV series Transparent would know the stunning trans model Hari Nef. She is one lucky woman to sign a contract with IMG models.
Known as the biggest modelling agency in the fashion world IMG models was first to sign a trans model earlier this year. Not only that, Hari Nef has become the first trans covergirl for fashion magazine ELLE.
In the September issue of ELLE, Hari Nef looks gorgeous on the cover along with beautiful photoshoot inside and her interview.
In her interview, she opens up about her personal life and opinions about recent trans icons in the media such as Caitlyn Jenner.
She has a very different view to dating,  "At first gay men were all I ever knew how to be attracted to. Now I'm seeing straight men regularly for the first time in my life. I prefer men who are queer. Not gay men, but queer men – guys with an open mind. Bisexual men, because they're able to understand the different elements of the body without judging that I don't conform to a certain ideal."
The strongest questions by Nef are for Caitlyn Jenner,  "What does being a woman mean to you?"
"Are the women from low-income houses who are disenfranchised by Republican politics – are those women your women? Are the women who have ovaries and wombs and who can't get access to essential reproductive healthcare – are those women your women?
"Are the immigrant women who would get deported under a Republican administration – are those your women?"
The September issue of ELLE UK also features LGBT celebrities Kristen Stewart and Amandla Sternberg.