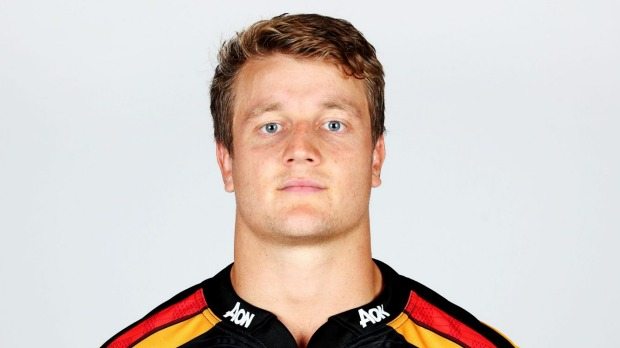 Chiefs player Michael Allardice has publicly apologized after he was accused of using a homophobic slur.
The super rugby semifinal was on Saturday during which Hurricanes won the match. The Chiefs were celebrating their participation at Okoroire hot pools, near Matamata. These celebrations are known as Mad Mondays in rugby.
A Waikato man Brendan Barraclough who was in pools at the same time with two other friends, heard Allardice shout, "Here come the gays, here come the gays", which was followed by another comment.  Barraclough was concerned about the larger impact the comment can have if young fans/people heard Allardice say that comment.
Gemma Bright, Chairwoman of NZ Falcons, New Zealands only rugby gay team said, "We are glad that he owned up and that he seems to have taken accountability for his actions. And if he wants to come and spend some time with a really great bunch of gay guys he's more than welcome to come down and meet the New Zealand Falcons."
She also said, "It is maybe as not prolific or visible as it has been, but it does still happen. It's often just passed off as casual hi-jinks, but people don't realise that when you have got people who aren't comfortable with their sexuality, or are up and coming in sport and it doesn't feel like a place for them, that can be quite disadvantaging."
Statement from Chiefs player Michael Allardice
Yesterday while enjoying post season team bonding at a pub and local swimming pool I made a rude comment directed at my teammate. It was said in jest at a team mate and I did not intend to offend anyone.
When I learned of Brendan's Facebook post and comments to media, I realised he was referring to the comments I had directed at my team mate. I was not aware he was there, or that he had mistaken these comments as being directed at him. They were not.
I have today contacted Brendan and apologised for the offence caused by my inappropriate comments, regardless of who they were directed at.  I have expressed to Brendan that I have taken full responsibility for my actions, but I have also assured him that there was no malicious intent in my comments – I wasn't yelling at a stranger to inflict hurt.
I am deeply embarrassed and ashamed of the hurt I've caused Brendan and the wider LGBT community and anyone else who I have offended by my comments. I casually used very poor language and have learned a very big lesson today.
I have chosen to come forward because I believe in being accountable and taking responsibility for your actions, and also because I hope this can be a learning experience for others that homophobic language, even in jest, has wide-reaching and hurtful effects. 
I have also apologised to the Chiefs, as my behaviour yesterday does not reflect the values of our team and organisation.
Thank you,
Michael Allardice