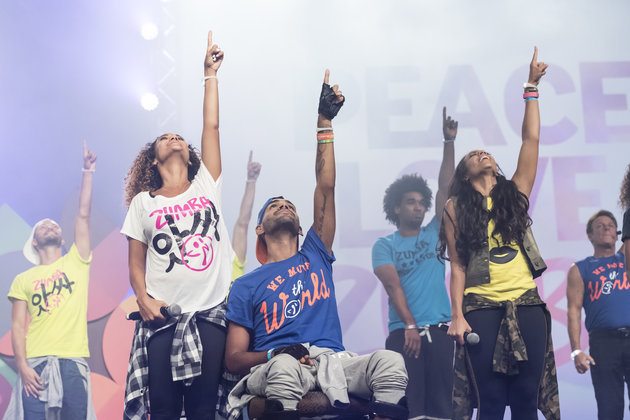 Going through a traumatic event is hard but standing up after it is harder. But for Angel Colon the mass shooting he experienced in Pulse nightclub has made him even stronger. He was shot multiple times during the shooting and was rushed to the hospital. However, last week he performed on stage with 7,500 people in front of him. This was the first time he performed in front of the huge croed after the tragedy.
Angel Colon performed to "Love Make the World Go Round" by Jennifer Lopez and Lin-Manuel Miranda at the annual Zumba Fitness Instructor Convention. The Orlando tragedy was shocking to the Zumba community because every year their annual convention is held at Orlando.
In an interview with Huffington Post, Colon says, "Being able to come to the Zumba Convention has meant the world to me,".
"I've been shown love and support 24/7. The atmosphere here is so positive that you have to be smiling and I can't even count the number of hugs I've received. This experience has been amazing and I am honored to feel so much love from the Zumba instructor community. They are like family. "