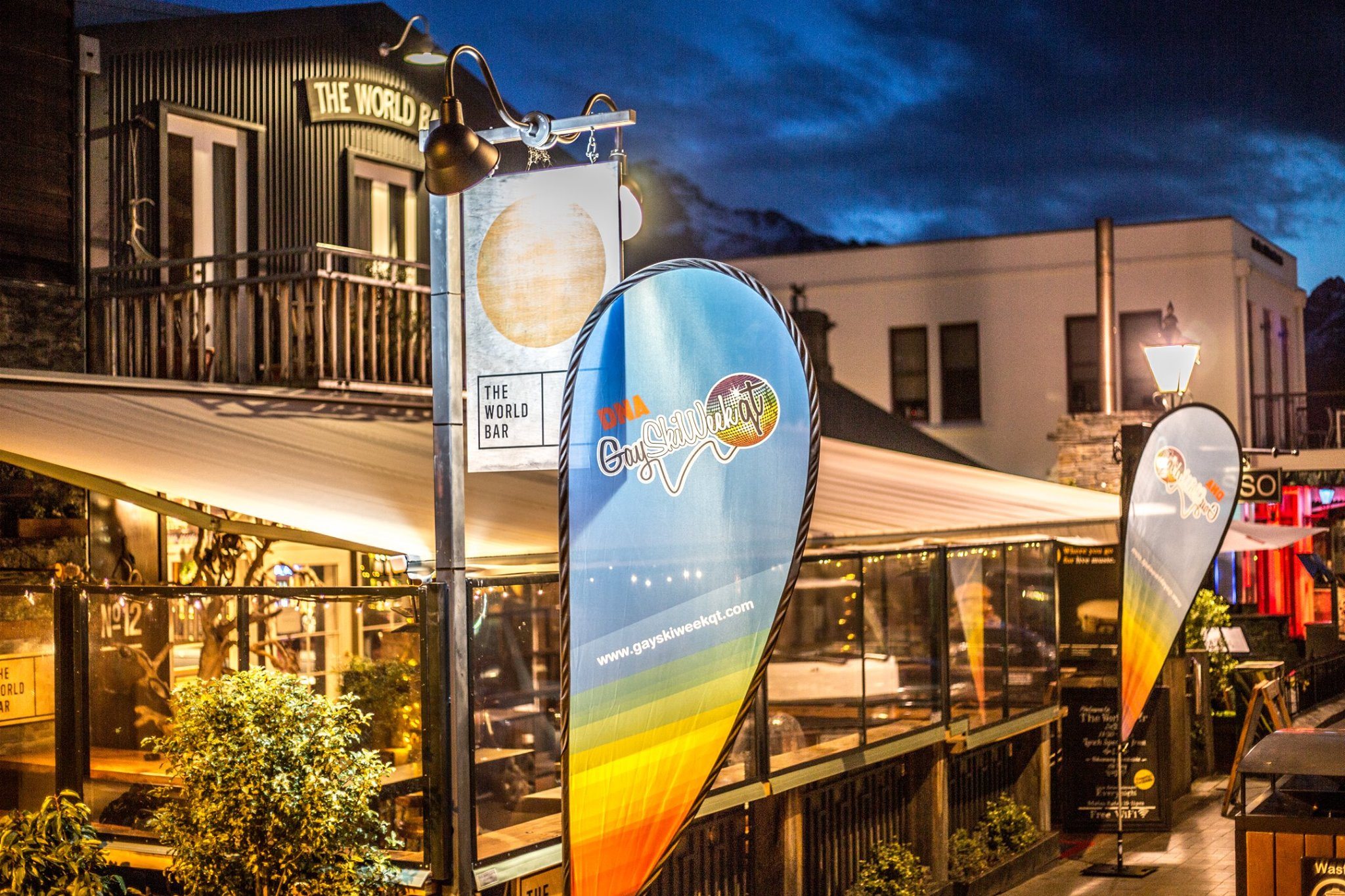 Gay Ski Week QT 2016 officially opened last night with the fantastic Broken Shed Opening Party at The World Bar.
The World Bar on Church Street was the perfect venue for the opening party of Gay Ski Week Queenstown. Patron turned out in hoards, including a number of notable community members and celebrity guests including Jordan and Anna Bruno from My Kitchen Rules Australia, Stefano Olivieri from New Zealand's Dancing with the Stars, and James Bennett representing the Auckland Pride Festival Board.

Tickets for this event were quick to sell out online and limited door sales were snapped up by eager guests. Organiser Sally Whitewoods told express: "That was the best opening party for Gay Ski Week QT I have seen! It was a fun and fabulous night and DJ Haylenise was amazing!"
With the bar's teapot cocktails front and centre, everyone quickly broke the first-day ice and get down to boogying. Old friends re-connected and new friends were made, setting the vibe for the rest of the week of exciting activities courtesy of Gay Ski Week Queenstown.
The second day of Gay Ski Week QT, Sunday 28 August, invites guests to enjoy a magnificent boat party aboard the Spirit of Queenstown. Boarding commences from 6.30pm and anchors away at 7.30pm. Don't miss it!