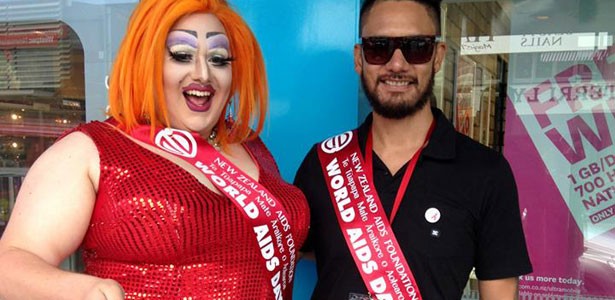 Thursday 1 December is World AIDS Day and the New Zealand AIDS Foundation along with Body Positive need your help to raise funds and awareness for HIV.
The NZAF are looking to make this years street appeal the biggest on record, and are reaching out to the community for help with bucketing to raise money for HIV research, awareness, and prevention.
Funds raised will be split equally between NZAF and the HIV Wellness Fund which is administered by Body Positive.
NZAF Fundaraising co-ordinator Joshua Koko said in a media release that "any amount of time you can spare on the day would be greatly appreciated – the more people we have rattling buckets, the more money we can raise."
The team at express will be bucketing to raise money alongside Kita Mean and Anita Wigl'it.
The theme for World AIDS Day this year is Zero Discrimination; a mantra that is extremely important to the rainbow community.