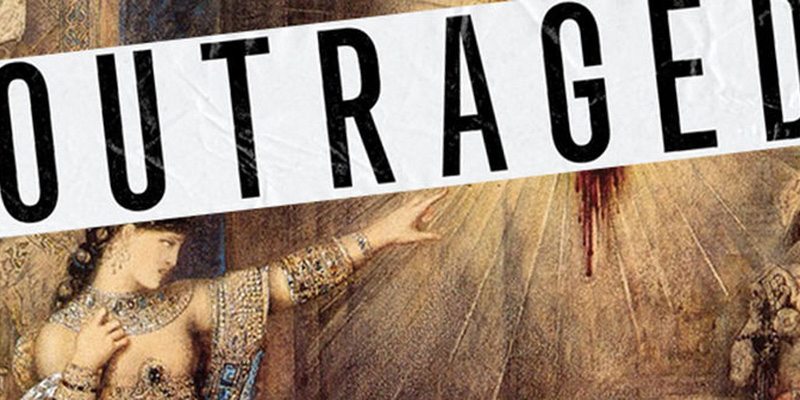 Join Auckland Philharmonia Orchestra at their festival to the disgraced! This final instalment of the Newstalk ZB Series celebrates some of the world's greatest banned and slandered compositions. Like predecessors Degenerate and Denounced, Outraged pays homage to the ground shakers and rule breakers of the musical past.
Wolfgang Amadeus Mozart – The Marriage of Figaro
In the 18th century, the greatest loophole in music history saw Mozart's opera The Marriage of Figaro, in which the lower orders outwit their lecherous and decadent master, approved while Pierre Beaumarchais' play of the same name was banned in Vienna. The scandalous subject matter and disregard for the morals of the time angered the imperial court, especially Louis XVI!
Pyotr Ilyich Tchaikovsky – Violin Concerto
Composed in 1878, Pyotr Ilyich Tchaikovsky's Violin Concerto was slandered by newspapers and fellow composers as "music that stinks to the ear". Johannes Brahms told Tchaikovsky to his face that it was terrible. Tchaikovsky's reaction? "Brahms is a shit." Now considered one of his greatest masterpieces, only time could expose Tchaikovsky's Violin Concerto as the defining piece that it is.
Richard Strauss – Salome
Richard Strauss's opera Salome shocked early twentieth-century opera audiences with its amalgamation of Christian themes with the murderous and the erotic. The story reached infamy because of its blasphemous subject matter and sexualised 'Dance of the Seven Veils' which saw prudish opera-goers shielding their face with their programmes, according to dancer and author Toni Bentley.
Béla Bartók – The Miraculous Mandarin
Béla Bartók's The Miraculous Mandarin opened in 1926 in Cologne to "catcalls, whistling, stamping, and booing" according to a German music journal. It was banned at its premiere on moral grounds: presenting shocking violence and desire which saw "waves of moral outrage engulf the city." Now considered one of the most important composers of the 20th century, Bartók's infamous pantomime ballet continues to be performed the world over.
Experience APO's dedication to the rabble-rousers of classical music at 7 pm on Thursday 27 October at the Auckland Town Hall. For more information and to book tickets, visit apo.co.nz.