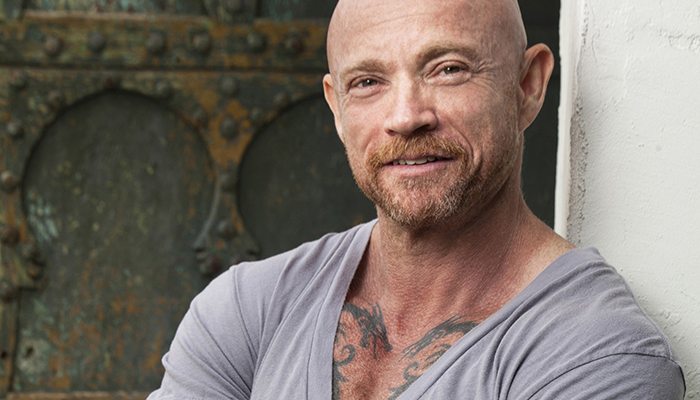 Image: The Fight Mag
Sex toy manufacturers, Perfect Fit, have teamed up with trans gender porn star, Buck Angel, to create the world's first FTM specific pleasure toy.
The "Buck-Off" is the first pleasure product created specifically for female-to-male trans people. Using up-to-the-minute technology, as well as Angel's own personal vision on how a sex toy for trans men should fit and feel, the innovative sexual health product couples suction with the aesthetics of a stroker to assist in achieving personal satisfaction.
"What makes trans male vaginas and vulvas unusual is that they become enlarged, specifically the clitoris, because of the testosterone usage" says Angel in an interview with The Advocate. He says that having a sex toy created for trans men will help them feel comfortable with their bodies.
"Many trans men choose not to have what we call 'bottom surgery', that is to say they chose not to have any surgery on the genitals they were born with. This means that the world has a significant number of men with vaginas."
"When I was finally able to love my body and be comfortable with it, I was more comfortable on so many levels that went far beyond sexuality. For this reason I've been on a mission to teach trans guys to love their bodies and through that to love themselves. These conversations are so important to our well-being, and it's why it's been a years-long dream to actually create a toy that is just for us. It's validating; it says, 'your body is real, it deserves to have pleasure, and you are not alone'."
As Buck says, "loving your new body is what it's all about".
The "Buck-Off" is available through the Perfect Fit website.