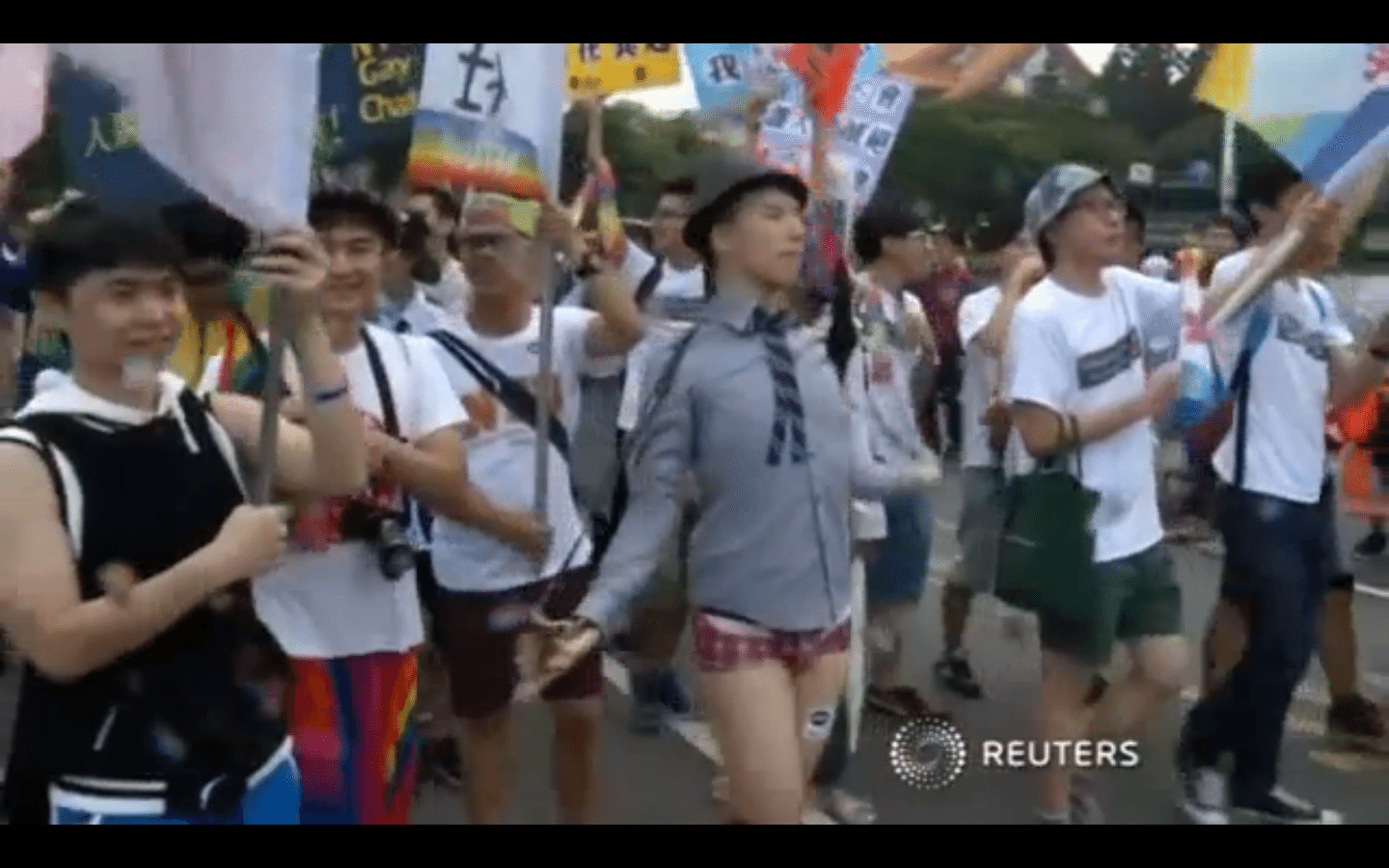 Image: Reuters
Even though the Taiwan Pride Festival has occurred for 14 years, this year's Pride is the most charged, with the legalisation of same-sex marriage a proper possibility.
Tens of thousands of people descended upon Taipei for the annual event, with marchers coming from all over Asia. The reason for this being that Taiwan is viewed as being a country that is more 'open' and 'accepting' of the LGBT+ community.
Same-sex legislation is possible because the Democratic Progressive party, who have only just gained majority in Parliament after decades of rule by the Kuomintang party, tabled a bill on Monday 24 October to amend family law.
Unfortunately, what has driven the push towards the new change is the suspected suicide of gay lecturer Jacques Picoux. The French lecturer at National Taiwan University lost his partner to cancer last year, and because of Taiwanese law, did not have any legal ownership over any property they shared. A garnering of public empathy has made the movement more publicised, and recent polls are showing a majority of the public are in favour of the law change.
President Tsai Ing-wen has expressed on her Facebook that "all love is equal, and this equality can use love to convince [the legalisation of same-sex marriage]. This used to be my stance, and it hasn't changed." She has been a major supporter of the law change even before she took office, and her Facebook post has attracted more than 38,000 reactions and likes.