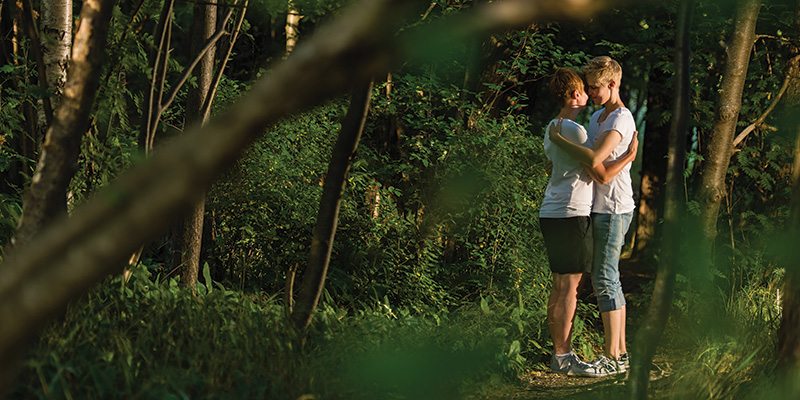 I am in my first lesbian relationship. I've been seeing a woman for three weeks now and we want to have sex, but I don't know how. Nothing online seems helpful, and I'm too shy to tell her it's my first time with a woman. She is starting to think I'm not attracted to her. What can I do?
Part of intimacy is vulnerability, and within that, honesty. If you tell her it's new for you then that will lessen doubt on her part and she can teach you what she knows. She will also know how it feels to have her first sexual relationship with a woman. Communicate! Tell each other what you like, what you don't like, what you're willing to try, and what's a no-go for you. Most importantly, enjoy!
I am a 37-year-old man who has only ever dated men, but am now finding I have no interest in either gender. I have always had a low libido and enjoy time on my own. My friends try to set me up with guys but I'm just not interested. Am I okay?
Do you feel okay? You know yourself better than anyone else. Our sexual desire also runs along a spectrum, everyone different, influenced by hormones. Unless your libido has changed dramatically under stress or duress, you have no need to worry nor conform. Check out www.asexuality.org and see if anything relates to you, and remember every human is unique in their sexuality so regardless, you're just fine.
Elijah Luke Michel is a chaplain and counsellor for the LGBT+ community, working with both Rainbow Youth and OUTLine as an independent consultant, and also on the board of OUTLine. If you have an issue you would like Elijah to talk about in express, email ask@gayexpress.co.nz.