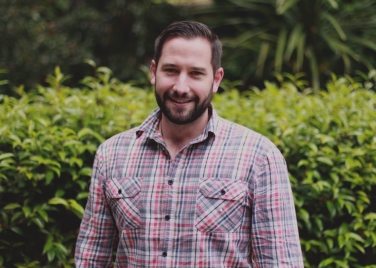 The New Zealand AIDS Foundation (NZAF) is sad to see Nick Laing, its General Manager Operations, resign after five years of service. He joined in 2012, but already had experience with the organisation through his time at the Auckland Sexual Health Service.
Laing says that "it is with sadness and excitement that I have decided to leave". He continues, "there is exciting momentum building within the organisation and there is exceptional leadership across the team so I am really confident that NZAF will continue to do great things."
Some of his contributions at the NZAF will continue for many years: reorienting the health services, and reconfiguring its national office so that the layout is more centralised.
NZAF Executive Director, Jason Myers, says "departures are made that bit sadder when the person you are saying goodbye to is such a delight and pleasure to work with. This is certainly the case with Nick! I know that many others in the organisation will share the enormous sense of gratitude I feel when I reflect on my opportunity to work alongside such a great human being. His passion for our work and his deep commitment to social justice and human rights reflect exactly what this organisation is about."
Laing will finish in March 2017, after which, he will be spending some time off with his husband and their dogs.