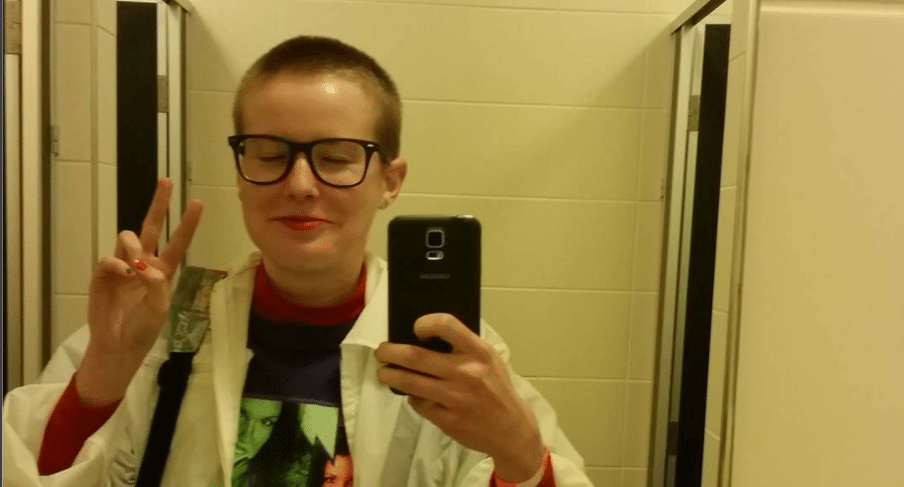 Image: Instagram
LarzRanda, or Mainard Larkin, if you really wanted to use proper names (since when have we called rappers by the actual names?) is not your average rapper: he doesn't rap about hos, nor does he go on and on about all the bling, or life in the ghetto; sure, he does sometimes draw upon his personal experiences, but it isn't at all in your face. As he puts it, his music is all about "the vibes".
LarzRanda was born in Auckland, educated there, and currently lives there. Yet many people (myself included) thought that he was based in Wellington, or at least had spent a significant amount of time there. Maybe it's his slightly-hipster way of moving, that continuous stream of love that he espouses, that vibe.
He initially started making music when he was living in Sydney (for a six-month stint), using it as a means to cope with the loneliness he was experiencing. He tagged his songs with "NZ" when he uploaded them on Bandcamp, and he was soon played by Radioactive when they were trawling the web for the next 'it' thing. So it would be fair to say that Wellington found him first.
Afterwards, LarzRanda sent a few demos to bFM as well, where he gained a bit more playtime and then the gigs started rolling in.
I would say it's fair to characterise his sound as nostalgic. The electronic beats that underly his tracks are reminiscent of those late '90s, early '00s video games. In fact, when I ask him if this is the source of his inspiration, he wholeheartedly agrees. When he was growing up, playing on his Sega was a major part of his life, and this has obviously influenced the overall feel of his tunes: using pieces of our Millenial childhoods to guide the way to the future.
LarzRanda's completely independent: he works with a producer, and that's about it. After studying at MAINZ for a year, he learned a few new techniques in production. He says of the time that "it was all right, it was supportive". It may not have helped him develop his voice, but it certainly helped him become better at creating his music through understanding more software and tools.
In case if you were wondering, 'Mainard' came about as an anagram to his birth-name, Miranda. The name also held attraction as Maynard was the name that his family had always wanted to name their dog – they never got a dog because his dad said no.
It took a bit of time to realise that he was trans – he came out properly at 20-years-old – and it was hard at first because he "had figured out some part [of himself], but not all". When I'm talking to him, I can tell that he's come a long way in being comfortable in his own skin now.
High school wasn't that much of a big deal for him either, Larkin attended Carmel College, a small religious school, but he still had that "girl hair" and wasn't picked on too much about being a tomboy. Mainstream media has been pretty good too: although almost everyone calls him a "transrapper", only one outlet has pressed on the subject of his body itself. In his music video for 'Turtles', LarzRanda does doff the shirt, but it's not a political statement, more of a symbolic release.
When approaching his music, he says it's "very much trial and error. you have to write 1,000 things before it gets good". It's apparent in songs like 'Rangers', though, that he really is "hot like tiger balm" with those smooth lines and silky delivery.
At his upcoming free gig, he will be debuting a few new songs. And as it's going to be a family affair, he says he'll censor a few lines: for instance, instead of "liquor cabinet", he'll say "cookie cabinet" to "keep it real for the kids". The kookiness is definitely alive in this one.
LarzRanda performs Friday 17 December, 6.30pm at Aotea Square as part of the free event, 'Auckland Live Summer in the Square', which runs from 1 December – 24 February.