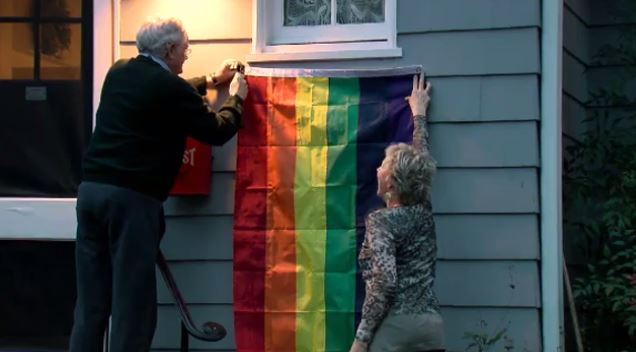 Mike Pence, vice president-elect of the United States of America, and utter homophobe and transphobe will be moving to Washington DC temporarily before moving into the Vice Presidential Mansion.
In retaliation, many residents on NW Washington Street have taken to hanging up rainbow flags as a protest to his horrendous views on LGBT+-rights, including his support of gay conversion therapy.
This peaceful protest is not the first that has been waged against VP-elect Pence: 72,000 donations being made to Planned Parenthood under his name (he is famously anti-abortion and women's rights); the actors of Hamilton on Broadway addressed him personally over his stances.
Ilse Heintzen, a resident on the block, told WJLA that this is "a respectful message showing, in my case, my disagreement with some of his thinking.
"I have no idea what [Pence] will think about, but I hope he will change his mind."
Let's hope the rainbow shines through into his mind.