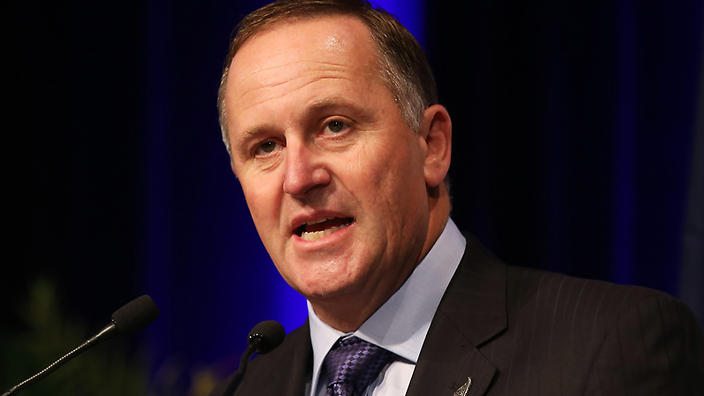 In an unprecedented move, John Key has resigned as Prime Minister of New Zealand. The National Party caucus will vote on 12 December to decide who the new prime minister will be – within a week, we will have a new leader.
Key said that he never thought he would finish his fourth term in its entirety, however, he only has a few months left to serve. Even though he has vacated the prime minister role, he will stay as Helensville's MP so that they can avoid a costly by-election. As a by-election can be bypassed with a general election taking place within six months of the MP's leaving, we could be looking at an early election next year.
He was never much of a proponent for LGBT+ rights: although he was the first PM to attend Big Gay Out, he did not push for legal same-sex marriage. That being said, he voted to pass it into law all three readings.
Who may take over? The names being thrown about at the moment are current Deputy Prime Minister Bill English, Judith Collins, Paula Bennett and Steven Joyce.
Bill English led National to its worst defeat ever in 2002. However, he has shown that he knows how to control the nation's books, with a highly likely favourable set of books being unveiled soon. English voted 'no' all three readings of the same-sex marriage bill, though, so he is unlikely to support anti-discrimination legislation for LGBT+ people in the future. Having a political leader who is against LGBT+ equality could be damaging to the social landscape.
Judith Collins was exiled to the backbenches for a bit, after a few political scandals and underhanded dealings. Although she deals well with party factions which makes her a contender, this may also backfire. Collins voted for same-sex marriage in all three readings, but the questionable handling of transprisoners by Corrections (she is the Minister of Corrections and Police) leaves some room for doubt.
Paula Bennett, the famously single-mum who fought her way tooth and nail to the top looks to be a contender. Bennett's voting record shows she voted 'aye' on all three readings.
Steven Joyce has made a name for himself after handling all the crises the nation has recently been under. He was also continuously supportive of the same-sex marriage bill. From a political standpoint, he seems like a strong leader, but whether the caucus favours him is another matter.
Key has put his support behind English, but English has not yet confirmed if he will put his hat in the ring.