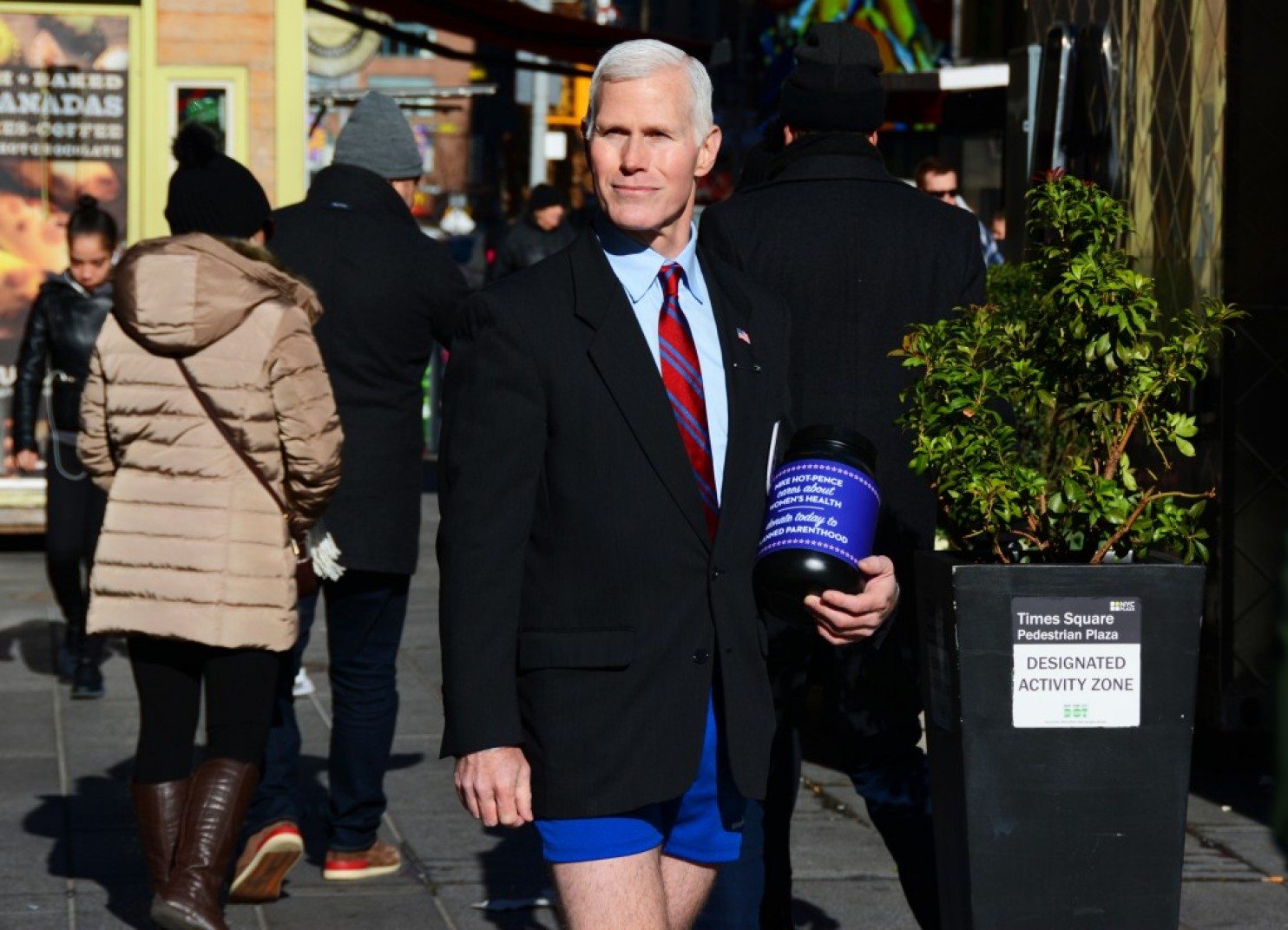 Mike Pence is wandering Midtown Manhattan in blue short shorts collecting money for charity. Or not.
The Mike Pence impersonator is, in fact, Glen Pannell, a graphic designer and model. He initially dressed up as the vice president-elect for Halloween, but after being in a bad place post-election, he thought he'd revive the costume to do some good in the world.
Pannell told Howard Sherman, "once I decided on jacket and tie for the top half and short shorts for the bottom half, the 'Hot-Pence' moniker popped into my head".
Basing himself in the tourist hotspot of Times Square, alongside Elmo and Spiderman, Mike Hot-Pence has been gathering money for organisations his real-life counterpart detests: Planned Parenthood, Natural Resources Defense Council, and more recently, The Trevor Project (a charity targeted at helping LGBT+ American youth).
Dollars collected for @TrevorProject today: $448.45. Donation made and acknowledged. Thanks to all who gave! #MikeHotPence #activismishot pic.twitter.com/hrNliini16

— Mike Hot-Pence (@MikeHotPence) December 11, 2016

Talking to PEOPLE, he said "[Mike Pence] was on my radar before the election not because he looked like me but because of his record. I have family in Indiana and knew about the 'religious freedom' bill. As a gay man I stood up and took notice."
The activist looks to be out again before Christmas to collect funds for the International Refugee Project.