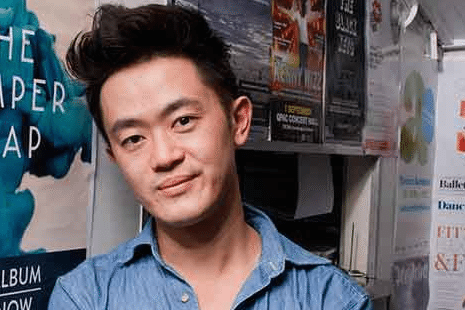 Benjamin Law, who created hit Australian TV sitcom The Family Law, is coming to Auckland to take part in LGBT+ writers' festival Same Same But Different.
The TV show is now producing its second series, and is based on Law's book of the same name, which tells the story of a dysfunctional Chinese-Australian family on the Sunshine Coast through the eyes of theatre-obsessed, gay 14-year-old Benjamin.
Law has also written Gaysia: Adventures in the Queer East, and is co-author of Shit Asian Mothers Say. Pioneering novel Gaysia looks at what it means to be Asian and LGBT+ in the 'rice and potato' scene.
Festival director Peter Wells says, "as Auckland becomes an increasingly Asian city, Ben Law is just the right person to talk about change in the community, and the positive and funny differences an Asian perspective brings to life in the Antipodes. Be prepared to laugh, think and be entertained and given insights into a changing LGBT+ Antipodean world."
The writers' festival is in its second year with a top line-up of local and international poets and novelists planned for 17 and 18 February at AUT.
The Whale Rider author Witi Ihimaera, who appeared at last year's festival, says, "it is really a great diamond of a show: beautifully organised, and cut so that the many facets of our community can sparkle."
This year's event kicks off with a gala evening called 'They F—- You Up, Your Mum and Dad', which discusses how parents have influenced our lives. Award-winning writer Courtney Sina Meredith, just back from attending the prestigious Iowa School of Writing, is among those taking part.
Renowned Pasifika playwright Victor Rodger says, "Samesame's an important initiative, allowing people to speak their truth under the one umbrella".
The festival is sponsored by AUT and the Wallace Foundation, which is bringing Law to Auckland. Ben Law appears on Saturday, February 18, at 11am. Tickets are available from iticket.co.nz
express will bring you the full line-up and profiles of the writers in our January issue.