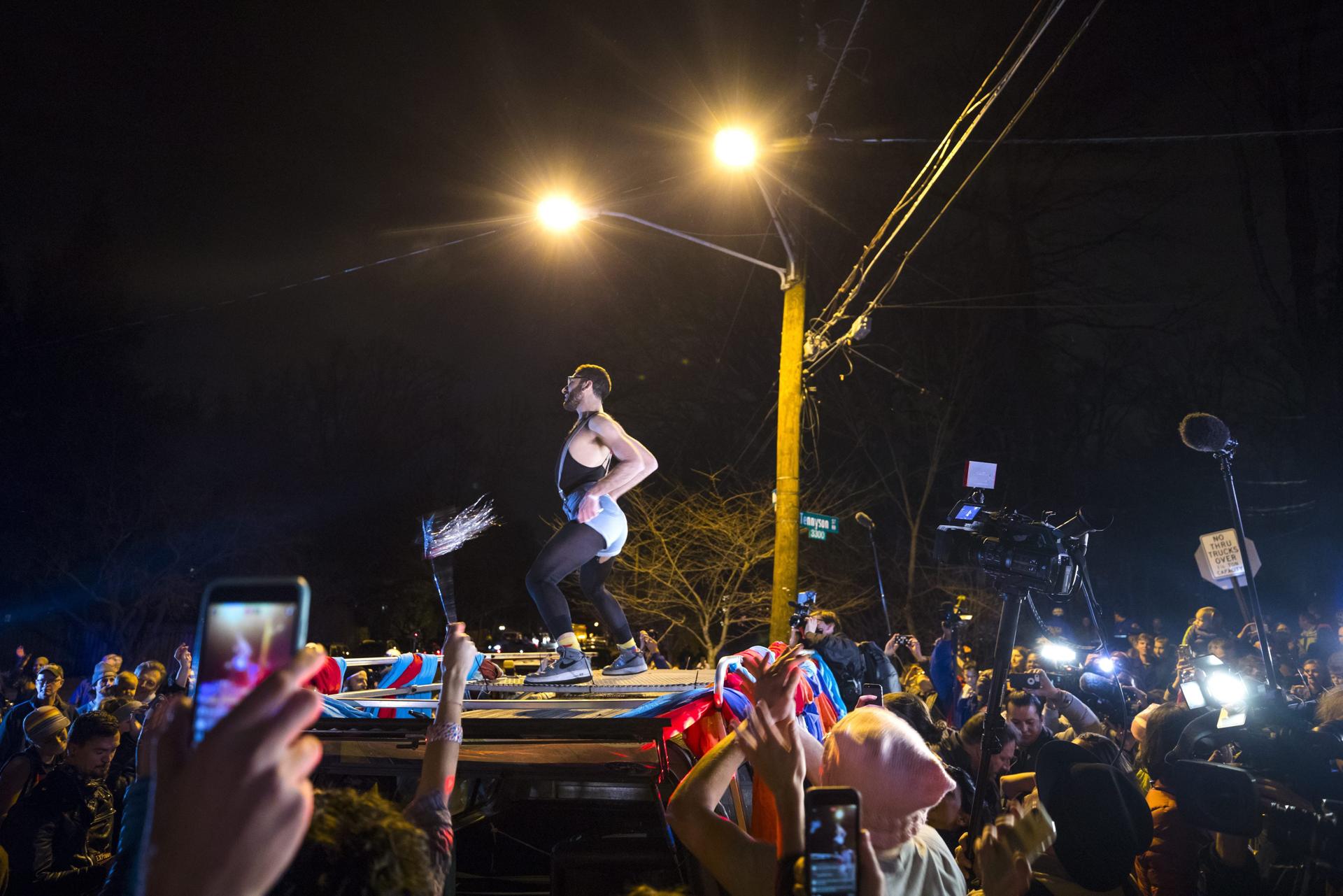 As reported recently, a queer dance party was being organised by LGBT+ activist groups WERK for Peace and DisruptJ20 outside Vice President-elect Mike Pence's house.
Hundreds of people showed up, with around 1,100 people RSVPing attending to the Facebook event. Highlights included a man in denim short shorts (WERK for Peace organiser, Firas Nasr) climbing on top of a van and twerking, as well as chants for "Daddy Pence" to come out and dance. Of course he could not, as he was hosting his Inaugural Dinner at the National Portrait Gallery.
That did not stop LGBT+ revellers from dancing the night away to Whitney Houston though.
These are the streets outside Mike Pence's house in D.C., shut down by activists throwing a Queer Dance Party tonight. Pure jubilance. pic.twitter.com/GrJAgvSZBh

— Jack Smith IV (@JackSmithIV) January 19, 2017
If this video of @werkforpeace organizer Firas Nasr leading the protest doesn't make you want to become a political organizer, nothing will. pic.twitter.com/tBHiRMOsa4

— Jack Smith IV (@JackSmithIV) January 19, 2017