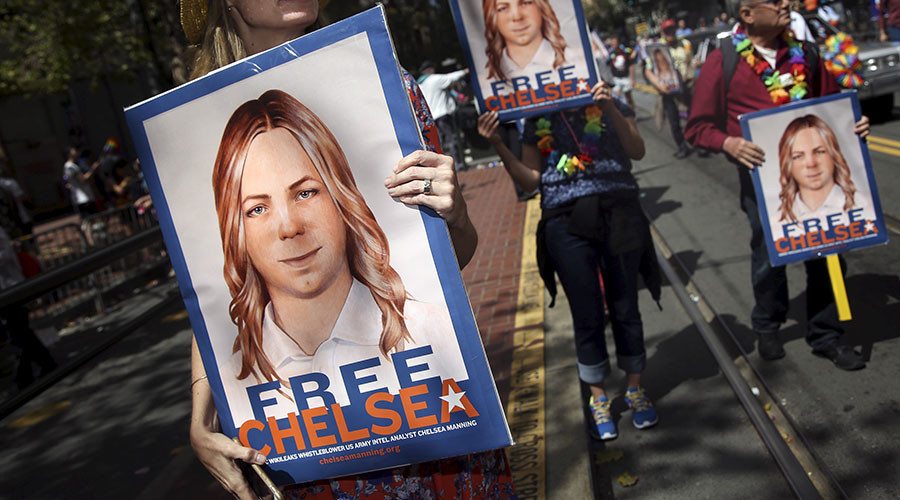 In one of his last acts, President Obama will be commuting the rest of Chelsea Manning's prison sentence. Instead of being released in 2045, Manning will leave the military prison in Fort Leavenworth, Kansas, on 17 May.
Manning had already made two suicide attempts in regards to the prison's handling of her gender dysphoria – she had been placed in solitary confinement 'for her own protection' in the past as well. However, she had been promised treatment, including hormone therapy and wearing women's undergarments as well as some cosmetics. This being said, she was still made to keep her hair at the male standard due to security risks.
White House spokesman, Josh Earnest, describes the reason for her crime being pardoned as she "is somebody who went through the military criminal justice process, was exposed to due process, was found guilty, was sentenced for her crimes, and she acknowledged wrongdoing".
Manning had initially been sentenced to 35 years – the longest for any leak conviction. President-elect Donald Trump has hinted that he may retract the pardon, but Manning will then no longer be under military rule.