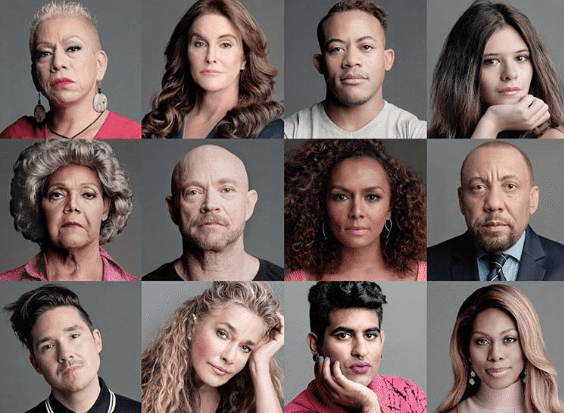 Article:Katherine Wolfgramme for Star Observer
With the world's media courting trans issues – whether it online, current affairs programmes, in the papers, or reality television – trans visibility is at an historic high.
But as a trans gender woman I can't help but wonder, in amazement, how has this come to be?
In what was the latest in a long line of ignorant and insensitive articles, Miranda Devine took it upon herself to incite further ignorance and misunderstanding towards the plight of parents whose children suffer gender dysphoria. She outrageously claimed parents are playing God, being trendy and trying to mutilate children as young as four.
All the parents ask is for their children to have support and be allowed to wear clothes they identify with at school until they reach puberty.
Miranda also had the audacity to compare her tomboy behaviour as a young girl to a child suffering gender dysphoria. All of this coming from a multi-award winning journalist is ridiculous.
As I read the article, I felt dismay at her ignorant points of view.
But then, as I read the responses in defence of the parents, I realised the outraged commenters were members of the LGBT+ community. It made me emotional because it made me realise we, the Trans Community, have allies.
Strong allies who were willing to come forward to advocate for us.
Looking back, I realised gay men and lesbians were facing the same media attention, like the trans community is now, both positive and negative, twenty years ago.
They fought for the right to exist, unmolested in a world full of discrimination, fear and hate.
Back then, trans folk were invisible… people on the fringes of society in the dark.
Now that the gay men and lesbians have a say, and are strong, many have come forward to support and stand beside us as allies, to advocate for us and to give us a stronger voice so that we too can come forward safely as members of the LGBT+ community.
Recently, Peta Friend and myself – on behalf of Trans Sydney Pride – hosted our inaugural Candlelight Vigil on the evening of the Transgender Day of Remembrance at Taylor Square, at the symbolic heart of Sydney's Gay Community.
We not only wanted to create a safe space for all trans-people to gather and mourn for the dead but we also wanted to create an inclusive evening for all members of the LGBT+ community to join us.
As I watched the square fill with people, our allies came, too. Leaders from all facets of the community. We were not alone.
It was a truly beautiful and powerful event, full of love and respect. We were truly included as a facet of the community and the Candlelight Vigil will now be an important annual event on the LGBT+ calendar. We could not have done this without the support from the gay community leading up to the event. Help came from so many unexpected places. The support was overwhelming.
Trans Sydney Pride is a closed non-political, social and support group for all trans-people. Our membership is almost 600 people, which is big when you consider how few trans-people there actually are in NSW.
We come from all walks of life and all stages of transition. We have many friends and allies who have come forward to help us as we go forward and grow, the LGBT+ community have embraced us and the unity we are trying to achieve.
Evolution is a thing of beauty. If our gays and lesbian allies didn't fight for their rights and win all those years ago, then we would not be in such a fortunate position now to have such strong friends and allies to help us through this new era of visibility. Things, it seems have evolved just at it should, and I could not be more proud.