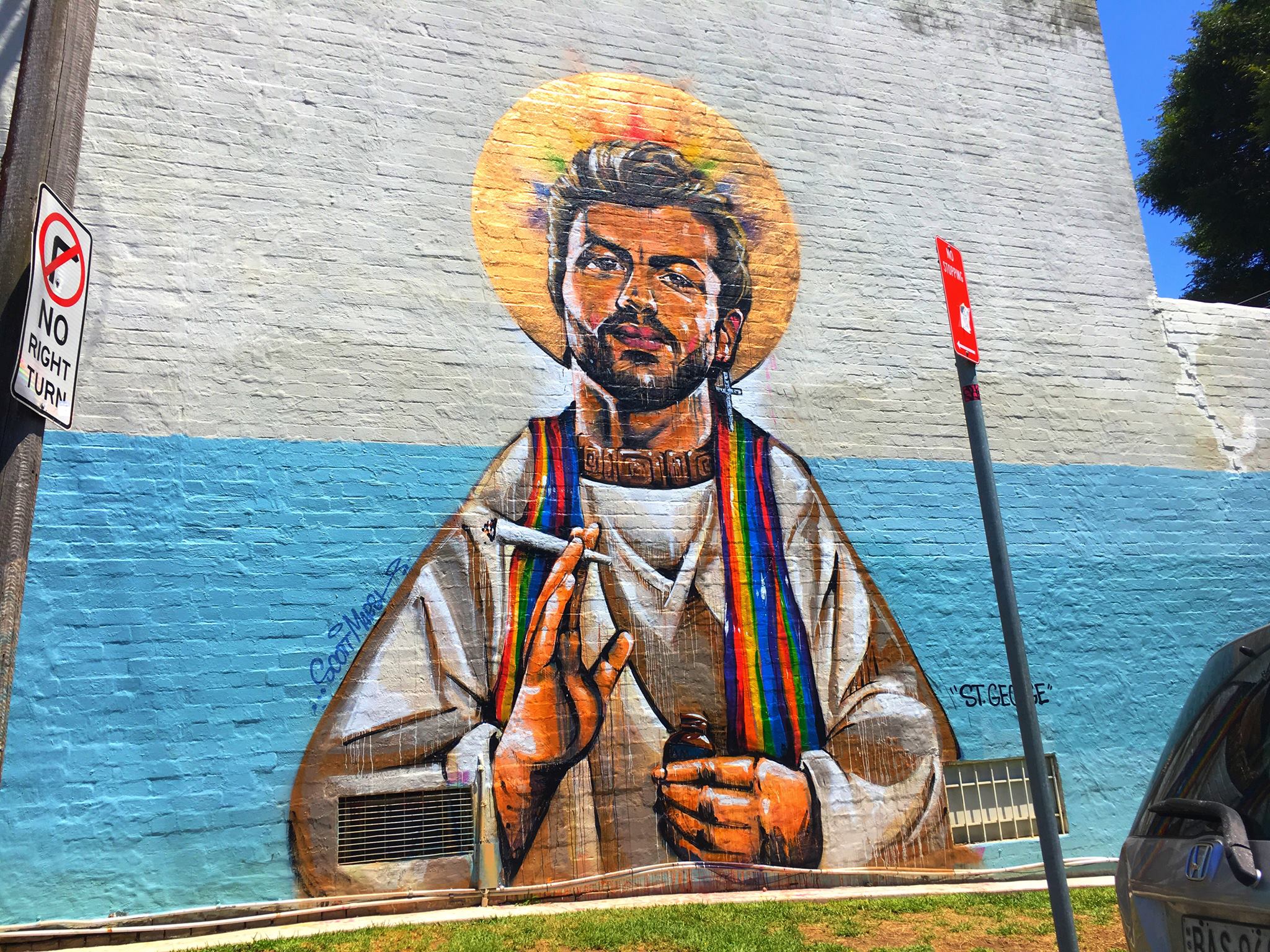 A mural of the late George Michael has appeared on the corner of Bray Street and Concord Streets in Sydney. Down the road from the entrance of Sydney Park, the mural, painted by local artist Scott Marsh was commissioned by Stereogamous, a music production duo based in Sydney made up of DJ Seymour Butz and Paul Mac.
The picture depicts Michael with a disc-like halo, reminiscent of earlier Christian art, and a joint in his right hand as well as a poppers bottle in his left. There are also rainbow essences emanating from his head and his vestment is detailed with rainbows.
In their Facebook post, Stereogamous dubbed him as "Saint George, Patron Saint of Parks at Night", and it is gaining more and more traction over social media.