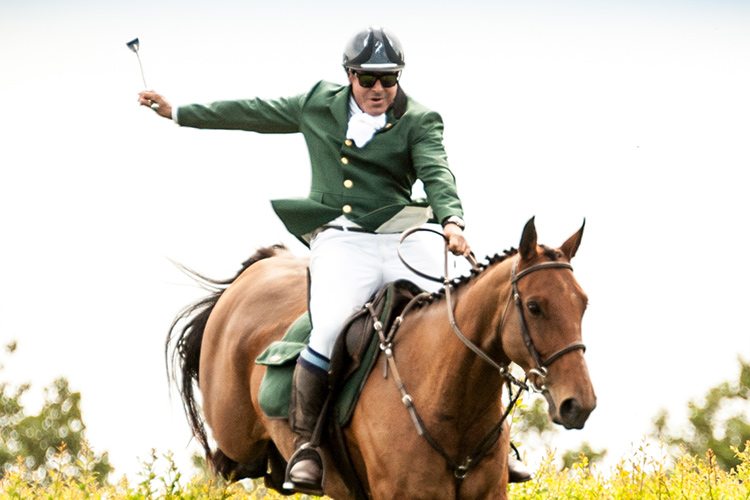 express recently interviewed the 'The Million Dollar Man', Michael Boulgaris, who is recognised as both an acclaimed leader in the industry and as being synonymous with the selling of luxury real estate.
Straight away, Boulgaris' charm was switched on as he welcomed us into his beautiful Remuera home. With introductions out of the way, we started from the very beginning to get a sound understanding of the man who, in 2000, the Real Estate Institute of New Zealand awarded Salesperson of the Millennium.
Boulgaris was born in Canada but moved to New Zealand at age four with his mother Jacqueline, twin sister Andrea, and older brother Frank, when his parents separated. The family couldn't afford the mortgage of their small farm-let so moved into a state house in Otara. However, he would not dream of swapping that upbringing, stating that he has "no bad memories" and that "humble beginnings build character. It's your past that makes you who you are today."
Boulgaris attended school at what is now the Sir Edmund Hillary Collegiate and worked on a family friend's farm before leaving school at age 15. Next, he worked briefly at a supermarket, a menswear store, then in rental property management.
Obtaining his real estate sales certificate at age 20, he was the youngest salesperson in the country. Even though it wasn't easy, he took real estate seriously and says that he had the support of his mother when he was "a struggling agent on commission". He mentions that when he started in the industry, there weren't seminars or training, nor were there mentors (which he is today with many youth in real estate) – you simply just learnt from your mistakes.
Starting at such a young age, he admits that it was hard to be trusted with a $5 million dollar house as he was the same age as the client's grandchildren, so it took him a long time to prove himself and his credentials, both from continued education and reputation.
…there are a lot of sacrifices as a salesman, and people will drain you for your time and use you for their own self-benefit and interest.
Boulgaris left home and went flatting at the age of 18, though his family didn't leave Otara until he was in his late 20's when him and his sister were able to purchase a house for their mother in Remuera. They were settled until his mother woefully got sick from cancer. He stopped working so that he and Andrea could spend the last few months with her, as did Frank in the final weeks, but was devastated when she passed away.
Eventually he was able to move forward and continue with his career. In what was supposed to be a one-year contract, Boulgaris travelled worldwide selling luxury apartments in Queenstown which he states was "a privileged lifestyle". When he eventually returned to New Zealand, he opened a branch of Sotheby's International Realty. After realising that his own Boulgaris brand was far more recognisable than an international one, he set up his own company, Boulgaris Realty, listing properties predominantly in Remuera and the Eastern suburbs (Parnell, Mission Bay, Orakei, Kohimarama, St Heliers).
Fluctuating from staff of up to 25, now down to five or six, he firmly believes that a smaller team is able to deliver the one-on-one service that is most sought after today. He admits that he's "not a great manager or boss", but is more of a team player.
One of Boulgaris' true passions is equestrian as he was very good at it, competing most weekends. Horses, says Boulgaris, kept him from ending up in a gang. He became a show jumper and avid polo player, but has recently retired after achieving his goal of riding in the Land Rover NZ Polo Open Week. He says that if he hadn't become a real estate agent, he probably would have ended up being a vet for his love of animals.
Over the course of his career, Boulgaris has realised the importance of time and says that he is blessed to be at the point where he can pick and choose his clients. As sales is direct contact with the individual client, he has to establish a relationship in order to build a rapport and trust. He's in their lives and their houses and eventually becomes a part of their family. Something he's learned along his path is that "there are a lot of sacrifices as a salesman, and people will drain you for your time and use you for their own self-benefit and interest". Learning this lesson the hard way, he says that he looks at a real estate agent no different to a doctor: "when you have an illness or an injury, you show respect to the doctor as you want them to fix it. So, when you have the biggest asset of your life and you want to capitalise on that investment, why would you treat your agent poorly?"
This has taught him to measure his time and the journey and focus on making it a fun experience for his clients instead of "chasing the pot of gold at the end of every rainbow".
After living through the Homosexual Law Reform, which he recalls being a confusing time, he eventually came out at 29. He remembers his mother crying, but calling him the next day saying that her motto had always been "live and let live" and that she'd be a hypocrite if she did any different. He acknowledges that he has been blessed that, to his knowledge, he has never missed out on a sale nor been subject to any discrimination or mistreatment because of his sexuality. He says the world's current view of LGBT+ people blending into society is refreshing.
However, Boulgaris encountered alienation for the first time earlier this year, after he suffered a fall that tore his quadricep muscles clean off the bone in both legs and landed him in a wheelchair. Suddenly finding himself paraplegic, he went public about how difficult it was living with a disability and received numerous letters of support from people around New Zealand. He correlated the treatment of disabled people to homosexuality as they both struggle for acceptance from society. He noticed that people would not give him eye contact and looked the other way, like he was contagious. He learned that New Zealand is not easily accessible – with a standard wheelchair being around 700mm wide and a common doorway being 650mm, he couldn't get into restaurants or other everyday buildings. He also became familiar with the loneliness that disabled people often face, saying that during the last two Sundays in his wheelchair, he balled his eyes out from the isolation.
When you have an illness or an injury, you show respect to the doctor as you want them to fix it. So, when you have the biggest asset of your life and you want to capitalise on that investment, why would you treat your agent poorly?
Luckily, because of Boulgaris' positive outlook on life, he eventually discovered the silver lining to why this year tested him. He realises how blessed he was that his disability was only temporary, and has since joined the Board of the charitable organisation Be. Accessible, a New Zealand social change initiative with a mission to create a truly accessible country for all. He has also started helping house dogs into the homes of disabled people so that they have company. The tough year has opened his eyes and changed his awareness of people living with disabilities. "Now, if I see someone in a wheelchair I talk to them and give them a hug. And I know where my charity will be in the future and where my business will be helping."
Having recovered now, Boulgaris' extensive experience in the industry has led him to devise a unique sales and marketing formula that has resulted in his frequent attainment of the 'Salesperson of the Year' title.
After talking with Michael, his passion, dedication and commitment became apparent – especially after learning his discipline of waking every day at 4.30am for the gym at 5! It's hard to imagine how he finds time for all of his passions and commitments while managing to maintain the level of success his name has become synonymous with.
Editors note: An earlier version of this article included references to Mr Boulgaris' ex-partner, and his relationship with his family, in particular his mother. These statements were incorrect. They were published without consultation with the persons concerned. We appreciate that these statements have caused significant distress and we unreservedly apologise for the hurt caused.
Article | Zakk d'Larté