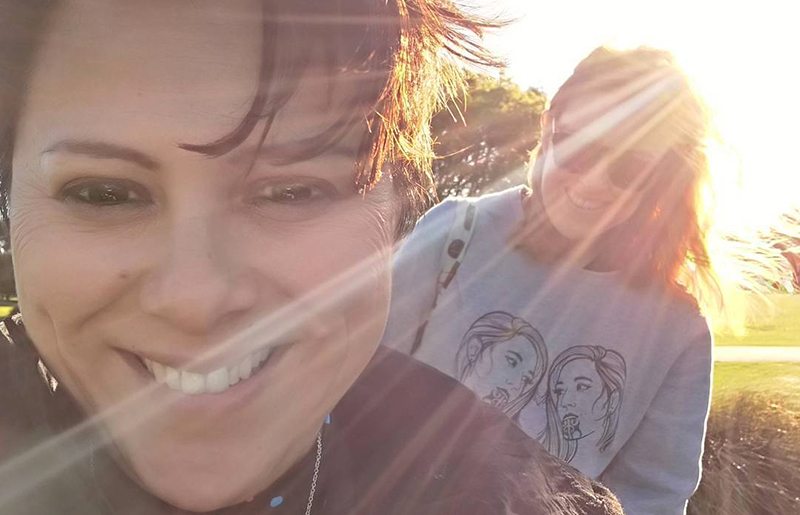 Kiwi songstress and pop culture icon Anika Moa has just tied the knot with TV journalist partner Natasha Utting in Auckland today. The duo exchanged vows at the Bethells Beach Cottages, located west of Auckland, complete with family and friends as they overlooked the breathtaking views of the breaking waves against the black sand.
Moa, 35, proposed five months ago to journalist Natasha Utting, 40, having met almost four years ago through a mutual friend at a event. Never one to disappoint, the award-winning singer later revealed to Woman's Day that she proposed to Utting "on the couch in my favourite, black, lucky undies with the holes in them". This will be Moa's second marriage following her split from burlesque dancer and performer, Azaria Universe. For some, the wedding came as a shock but for others who have been following the pair closely on social media, it seemed that they were hinting at the upcoming event.
Moa is currently building up to recording new material following her last album release in 2013 Songs for Bubbas. The album was inspired by Moa's personal experience as a mum but contrasted her own parenting style, which she claims is very much "rough and tumble" while the album touched on a more softer side to her. Moa currently has three children consisting of one child with Utting and twins from her marriage to Universe.
@Anika_Moa such a great day babez!!!!

— Madeleine Sami (@madeleinesami) February 20, 2017