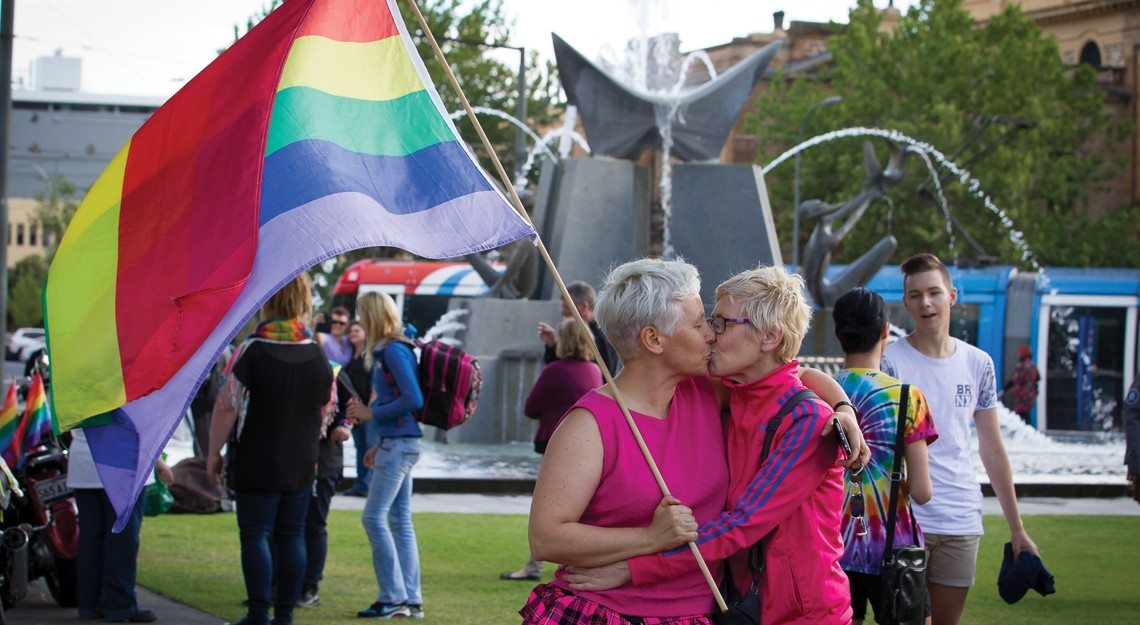 Article: Star Observer
South Australia has passed a motion supporting marriage equality, after a conscience vote moved by the Greens was held in the legislative council.
The vote was also supported by Labor, Liberal, and Independent MLCs, with 11 members voting to support marriage equality and six voting against the motion.
Co-convenor of the NSW Gay and Lesbian Right Lobby, Chris Pycroft, said he was pleased to see the motion pass with an overwhelming majority of 'yes' votes.
"As a South Australian, it was pleasing to see the passing of a motion supporting marriage equality," he said.
"It not only sent the message to LGBT+ South Australians that they are accepted and welcomed, but it also sent a message to federal parliament – now is the time to act, to work together, and to treat LGBT+ people around the country as equal before the law.
"The passing of the marriage equality motion has come on the back of a raft of reforms for LGBTI South Australians including adoption, relationship recognition, and birth certificate reform."
Pycroft added that the vote helped to send a powerful message to the country's federal government.
"It has sent a solid message that discrimination should not be accepted, and that all people are equal, regardless of their sexual orientation or gender identity," he said.
The Senate recently released a consensus report on the government's draft marriage equality bill, deciding not to endorse targeted discrimination against same-sex couples in wedding services.
Advocates welcomed the multi-party consensus report, saying it provides a pathway for marriage equality in this term of parliament.