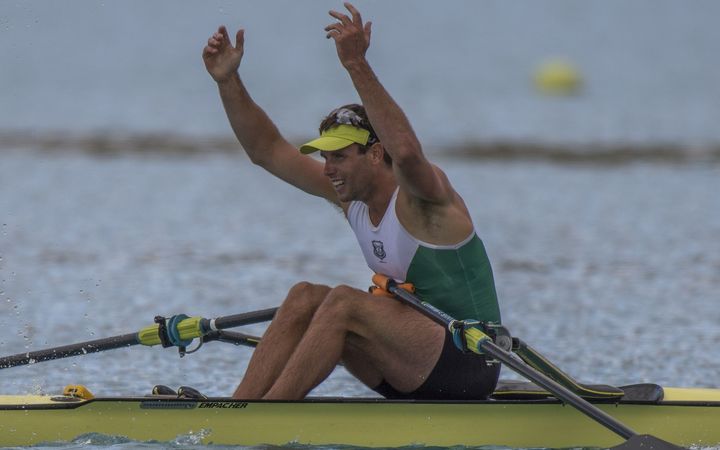 Robbie Manson has claimed the single sculls title at the National Rowing Championships held at Lake Ruataniwha in Twizel.
Manson came out in 2014, and his victory is as much a victory for LGBT+ youth who do not have very many sport stars to look up to.
Manson dominated the field, finishing a boat length ahead of silver medallist John Storey in a time of 6:59.57.
Although he has won 11 redcoats in the past, this is Manson's first time winning the title, having been beaten out by Mahe Drysdale and Hamish Bond the past few years. He tells Radio NZ, "I was pretty nervous beforehand. My plan was to ease into the race a bit which I did, I kept it steady for the first thousand and then drove it home."