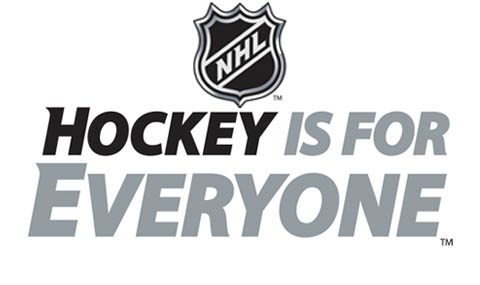 The National Hockey League in the USA has released a line of t-shirts with team logos done in a rainbow colour scheme. The grey t-shirts have been released as part of the NHL's Hockey is for Everyone month as part of a "longstanding commitment to diversity and inclusion in hockey".
In addition to its focus on LGBT+ people, Hockey for Everyone month is also promoting gender equality, disabled people and racial diversity.
This campaign is part of the You Can Play Project, a non-profit organisation with the goal of dismembering the homophobia within sport.
Awesomely enough, some of the rainbow t-shirts are some team's best-sellers.