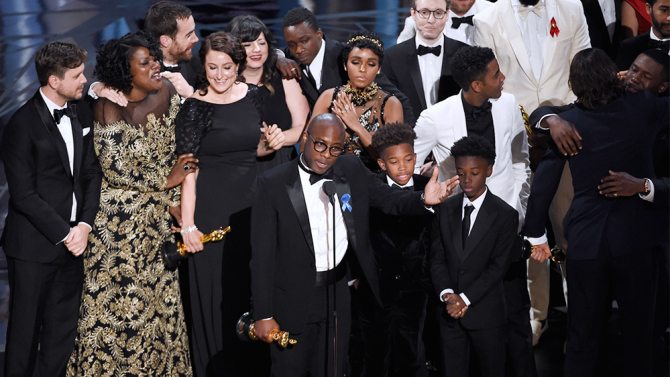 In an unprecedented move, the Academy voted and awarded Moonlight not one, but three Oscars! Not only did Mahershala Ali take out the Best Supporting Actor award, but the only gay film in the mix took out Best Writing for an Adapted Screenplay and the supreme Best Picture award as well.
Critics and speculators had picked the 14-nominated film La La Land to take out most of the awards (and it did take home six golden statuettes), much to the chagrin of Eli Matthewson. What makes this all the more amusing is that in a first for the Academy awards, Warren Beatty and Faye Dunaway announced La La Land as the winner of Best Picture accidentally – the announcers had been handed the Best Actress award envelope accidentally. After a bit of confusion, the issue was clarified and Moonlight was announced as the actual winner that night.
In an industry that does not recognise mainstream LGBT+ stories as often as it should, it is great to see a gay film (with an all-black cast to boot) taking top honours.