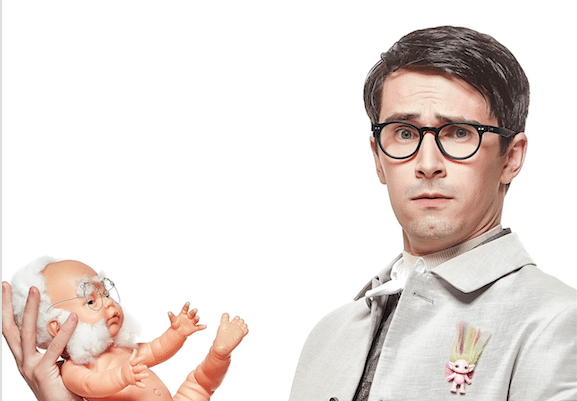 Auckland Theatre Company's second show, being performed in the brand new ASB Waterfront Theatre is none other than Peer Gynt [recycled]. Coined as a classic play that has been modernised for the social media generation of today, playwright Eli Kent (All Your Wants and Needs Fulfilled Forever, The Intricate Art of Actualling Caring) uses this social media obsessed generation to re-work Henrik Ibsen's play Peer Gynt, opening on the 7th of March as part of the Auckland Arts Festival.
In this serious yet funny theatrical experience, the story follows Peer Gynt who is known as a rebel boy, possessing big dreams, a thirst for woman, and of course, living. When he is banished for seducing a bride on her wedding day, he finds himself travelling around the world on a quest for fame, fortune, and love. After living it up through his travels, he decides to return home and confront his past which he was so quick to leave behind.
Kiwi playwright and the recent recipient of an Auckland Theatre Company's Patrons Writer's Award, Eli Kent plays a significant role as the central character playing along side the typical sinner Peer Gynt. Ibsen's criticisms that surround being self-obsessed are given are modern update in this social media generation where it has been deemed completely acceptable to be absolutely obsessed with yourself.
As a fresh new voice when it comes to the new generation of theatre movers and shakers within New Zealand, Kent reworking this classic presents a vast new way for the modern day audience to engage with it, delving deep into the never-changing story of ones' experiences in order to find out who they are.
Colin McColl, Artistic Director, will be directing the production following years of experience with both interpreting and reworking Ibsen's work. The highly talented creative team behind the performance features the likes of composer Eden Mullholland ( Feed the Beast), costume designer Nic Smillie (Turangawaewae), and ceramicist and theatre designer John Parker (Polo).
Peer Gynt [recycled] will be running from the 7 – 18 March at the ASB Waterfront Theatre, located in Wynyard Quarter.
Purchase tickets from http://www.atc.co.nz/