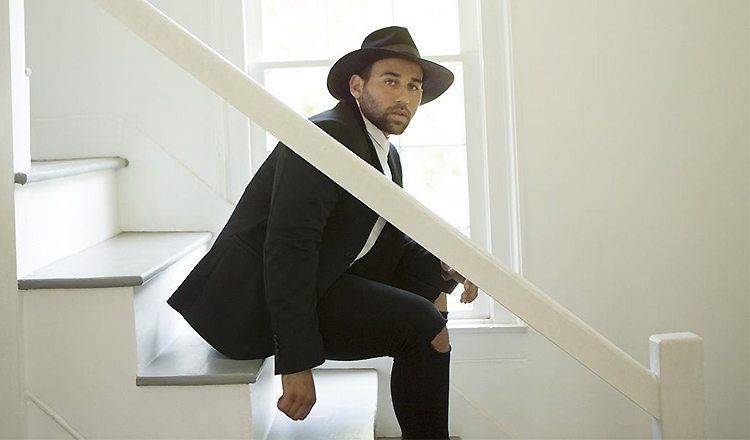 Ahead of his debut performance at Big Gay Out, gospel pop singer Parson James, real name Ashton Parson, is a man wiser than his years. Talking from his New York apartment, sitting beside sleeping dogs Dolly Parson and Presley, James was on a vocal hiatus due to a vocal cord hemorrhage, but was able to share with express his message of hope.
James rose to worldwide fame with Stole the Show, his 2015 collaboration with Norwegian DJ and record producer Kygo, followed by the solo release on James' EP, The Temple. In New Zealand, the dance version stole the charts for 26 weeks, going platinum, and began our love affair with Parson James.
In July last year, James joined with Auckland's Gay and Lesbian Singers (GALS) to perform an intimate evening at Saint Mary's Church in Parnell which he describes as "the most incredible moment of my entire life out of anything that's ever happened".
"It was beautiful," he says, "nothing in my life compares to that night. It was powerful for me just to be with the choir, knowing all of their backgrounds. I was so far away from home, it was so overwhelming to feel warm, welcomed and accepted, and to share that experience with them."
But that didn't stop the nerves for James, who had thought that nobody would want to come.
Yet, something profound happened in the church which ended with James meeting with a transgender teenage girl who had not been out since she transitioned.
"She was telling me how it moved her and made her feel OK, that she felt accepted, and I was in tears holding her hand. It's beautiful, and I hope I can do that for people, that's my main goal."
James wants his music to come with a purpose. This is his creative response to being the biracial and, later, gay son of a 16-year-old teenage girl who was kicked out of home and down a flight of stairs because she had him in her belly.
"My mum did an amazing job making me feel important and special to her. Because of her situation with her family, I was her best friend and she was mine. We always had each other's backs. So if the world was against us, which it was, we had each other."
He describes his music as being his therapy, because "for a long period of time I was incapable of expressing myself ".
"The main thing that's important to me is expressing myself and being as honest as possible, because I was dishonest for too long. I feel like that's unfortunate because I could have blossomed so much earlier."
I still don't understand why anyone cares who I go to bed with, it just doesn't make sense to me.
James' hometown of Cheraw, South Carolina, population 6000, was a place where no one looked or acted like him. "You can't help but to feel outcast. I'd hear 'whore', 'faggot' or the 'n' word a whole lot of the time, even from my family. I never knew where I fit."
"It took realising that these people are conditioned in this way, to believe what they are is right and what everything else is, is wrong. I don't hate anyone for it, I just think it was unfortunate that they were raised that way. Eventually the only way to deal with it was to get out."
So James began his second life in New York at just 17, his 'rebirth' as he calls it. "Nobody cares who you are in New York."
"It was the first moment I could truly spread my wings without giving a shit. It was so liberating.I still don't understand why anyone cares who I go to bed with, it just doesn't make sense to me. They're still that way where I'm from and I just think that's sad," he says.
"Some people have an immense amount of fear that makes it impossible for them to open up and that's just how they're going to be."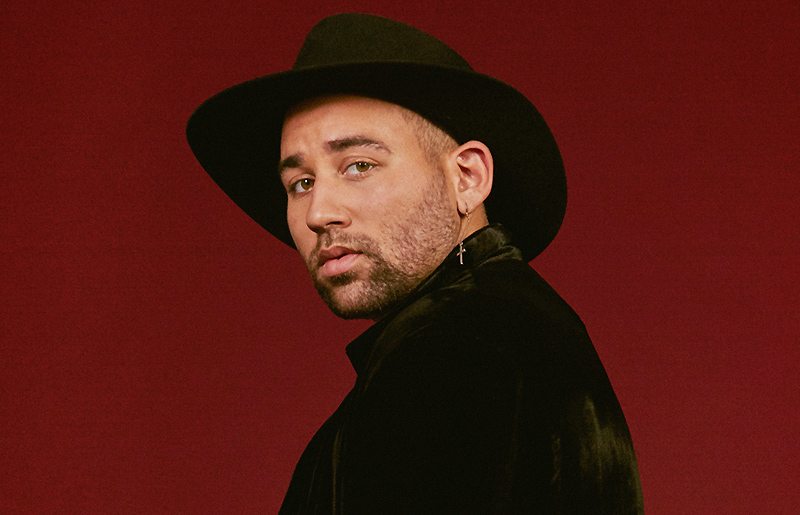 In 2015, James returned to his home town with filmmakers Stuart and Duncan Winecoff, whom he met randomly in New York, and whose father, coincidentally, was born and raised in Cheraw.
The pair took on James' passion project to produce the raw and true short documentary A Sinner Like You, in which James shares the story of his life, where he was "just the boy in town who sang".
James, whose grandfather on his father's side was a famous gospel singer (whom he never knew), began singing at aged five in church. There he discovered the power and passion of music.
"I knew every person on the choir, the town drunk, the lady who does drugs, but they were always singing their heart out every Sunday. For some reason, I think I saw their true pain, and I loved the honesty, purity and power."
This February, James headlines the Ending HIV Big Gay Out, which couldn't be further from his haunting performance at New Jersey Pride in the aftermath of the Orlando nightclub shooting.
He says, "I didn't want to do the Pride show anymore, because I felt scared as I know that especially in America, when someone does one thing, a lot of people want to repeat it. I was just starting to think the worst. My friends and I go to places like Pulse all the time and we feel like that's our place, that we're safe. Nobody bothers us, nobody gets angered by the fact that we're gay. I kept picturing a group of friends going out, getting ready before, and then getting there and losing each other, and I couldn't get that out of my head," he adds.
The uniqueness of every human is amazing. The more we stick together, celebrate each other and lift each other up, the better the things we'll do.
"But then I thought, if there's anything that's going to heal people, it'll be me getting up, and it 100 per cent did. It didn't fully heal me because I couldn't stop thinking about it, even today still, but it made me feel great that we were able to be there and give each other so much love that day."
James adds that the Orlando tragedy drove attention to the LGBT+ community in America. "A lot of people in our community have been even more outspoken than ever. It's opened people's eyes, and our straight allies have come out of the woodwork too."
James has a final message for anyone feeling vulnerable because of their race, gender or sexuality, particularly creative people.
"If you're hiding part of yourself, you're never going to be fully realised, open or honest," he says.
"You have to know that there's nothing wrong with you. Once you realise who you are and you love who you are, that comes across in a natural way. The uniqueness of every human is amazing. The more we stick together, celebrate each other and lift each other up, the better the things we'll do.
"So love yourself, know your worth, make honest and genuine art, and don't care about the opinions of those around you."
See Parson James perform for free at the Ending HIV Big Gay Out, Saturday 12 February in Coyle Park as part of the Auckland Pride Festival. His performance is set to be on the Durex Main Stage at 5.10pm.
Update 03/02/17: Parson has just released that he is doing a SECOND Auckland show, An Evening with Parson James, on February 10 at REC. Tickets are available now from www.undertheradar.co.nz.
Article | Belinda Nash