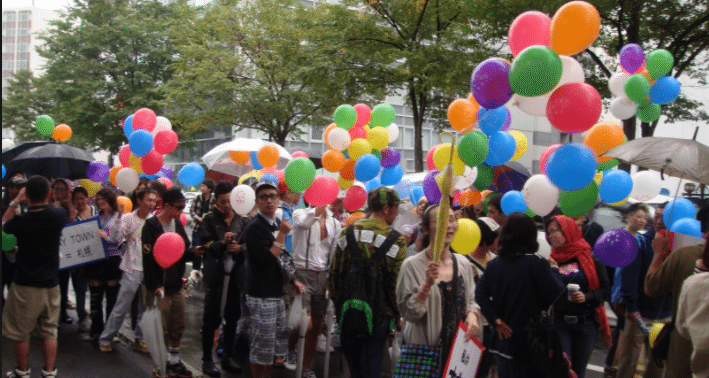 Sapporo, Japan's fourth most populous city, has unveiled draft rules to recognise partnerships between LGBT+ people. This includes same-sex and trans couples.
In a similar way to New Zealand's civil union, couples would take a 'partnership vow' and the city government would recognise the two people as a legal couple, allowing them to access life insurance and qualify for family discounts.
Tokyo's Shibuya Ward was the first place in Japan to recognise same-sex partnerships, but Sapporo will be the country's first major city.
The draft rules will recognise a partnership if "either or both sides are sexual minorities who recognise each other as a life partner and promise to cooperate with each other economically, physically and mentally in their daily life".