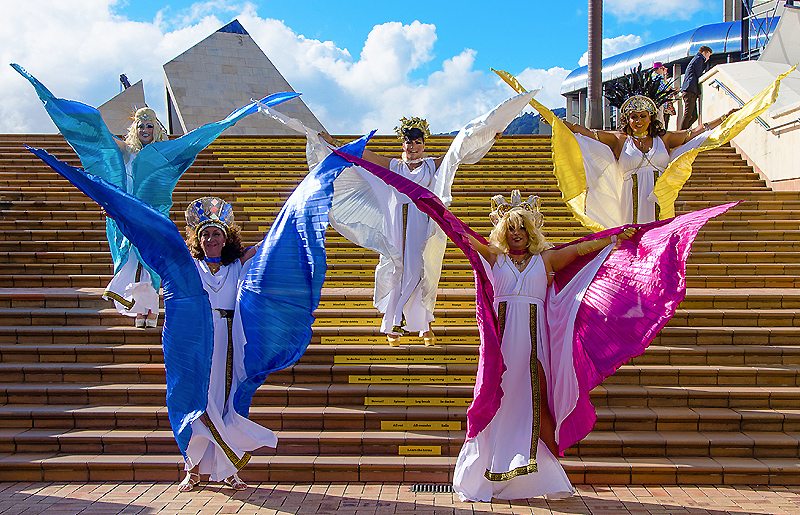 Wellington's vibrant Pride Festival will be returning this year. Spread out over 17 days, the festival will take place from 3–19 March and is expected to be one of Wellington's longest and best celebrations of Pride yet.
With last year's nine-day festival bursting at the seams, the 2017 festival promises over 50 diverse events from drag make-up tutorials, dance workshops and cabaret, to group counselling held in venues around the capital. The festival will culminate in the Pride Parade and the famous Out in the Park fair on March 18.
The parade will be closing streets this year and is expected to see a wide variety of floats as the capital's LGBT+ community pounds the pavement in every form of dance and transport imaginable.
The festival will close with an after-party and, in the true spirit of inclusiveness, a new Youth Ball will also be held this year, getting Wellington's young LGBT+ people involved in the events. The aim is to create a safe space for them where school environments often don't. The Ball is expected to attract at least 400 young people from the Wellington region, Wairarapa and Manawatu. For queries or to volunteer with the Youth Ball, email youth@wellingtonpride.com.
Mx Capital Drag 2016 Stephii Onassis and Out in the Park MC says, "Sometimes we forget how invisible some people, especially our youth, are and may feel. Pride is important in bringing us all together as one community to support each other and keep up the fight against the struggles we still face."
With the 2017 theme being 'Fantasy', there will be plenty of opportunity for Wellington's drag performers to put on a show. GAG Collective, Wellington's largest group of queer performers, will be putting on a special show for Pride called F*** the Cis-tem on Friday 10 March and will be a true feature of the creativity and diversity in the capital's large drag community.
Local drag king and event organiser Hugo Grrrl says Pride is his favourite time of year when there's energy and community in the air. Grrrl will be hosting a number of Wellington Pride's favourites including wig and makeup workshops and some new events including a Pride edition of Naked Girls Reading, where queer women read literature aloud. Grrrl is also hosting Little Boys Room, a drag king cabaret show with some of the best talent from around the country.
He says, "Being able to provide paid stage spots and a safe, positive space for queer performers to showcase their incredible art is my favourite, favourite thing. Queer artists, drag kings in particular, often aren't given stage time in other, perhaps, more traditional contexts and this is a time to prove just how bloody fabulous, radical and downright entertaining we are."
Continuing a tradition that began in 1986, Out in the Park has been Wellington's free queer fair for over thirty years and is a mainstay of the Wellington summer calendar. The fair will be held in Waitangi Park and will include a wide variety of stalls from numerous community organisations. The stage performances will include talented local singers, drag performers, comedians, and circus performers making the event truly family-friendly.
In what is shaping up to be the Capital's grandest celebration of Pride yet, organisers are urging you to get out there, get involved and be your best fantasy. In the true spirit of community, organisers have harnessed the power and are still taking volunteers to fill a variety of roles. To get involved, email: volunteers@wellingtonpride.com.
The Wellington Pride Festival is taking place in a variety of venues all over Wellington from 3–19 March. Check out www.outinthepark.co.nz for more event information and how to get involved.
Article | Ashna Sholehpak