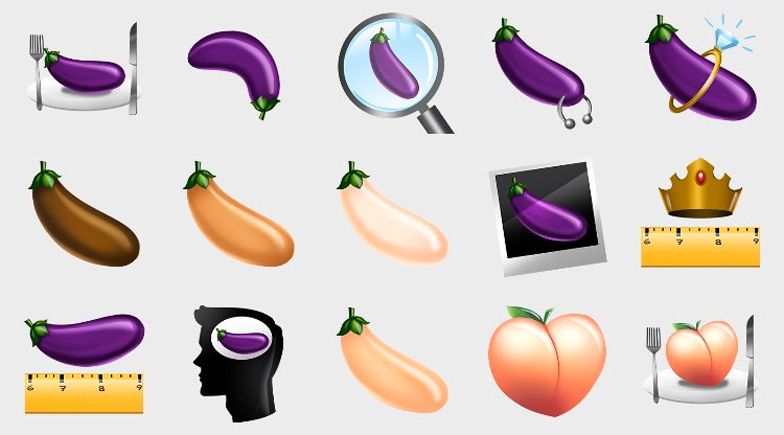 Emoji enthusiasts, I feel ya. The day that new emoji grace my phone keyboard… it's a special occasion. For me, the avocado emoji was life changing, and can we talk about the mini David Bowie?!
To be honest, it's hard for me to imagine life without emoji now. Without the little smiley fella, how would I press a point without seeming too aggressive? Without the smirking devil, how would I let everyone know I'm in the mood for mischief? When words fail us, emoji step in to save the day.
But sometimes, the standard smartphone ones just don't cut it, and so as Grindr reaches its eighth birthday, they are celebrating with their own set of patented emoji. The gay hook-up app pushed an update this week that added support for the new hilarious, raunchy and sassy Gaymoji – a lot of which allude to Grindr-specific lingo.


For instance, you can now instantly let someone know if you prefer the 'top bunk' or 'bottom bunk', there's various symbols such as 'can/can't host' and 'can/can't travel', all available with just a simple click.
The new set is about as naughty as you'd expect, helping you get to your hookup even faster than ever. Gone are the days of simply using words and sentences to arrange your sexual encounters (how archaic!).
There's an emoji for leather daddies, chubby guys, interracial couples, hairy guys, drag queens and many more.
Other emojis cater to fetishists, with everything from feet, glory holes and ball gags available.
Plus, who knew there was a need for so many eggplant emoji options? I had no clue. Into pierced eggplants? What about an eggplant in a box? Black eggplants, white eggplants, small eggplants, long eggplants… some men just really like eggplant, Iguess.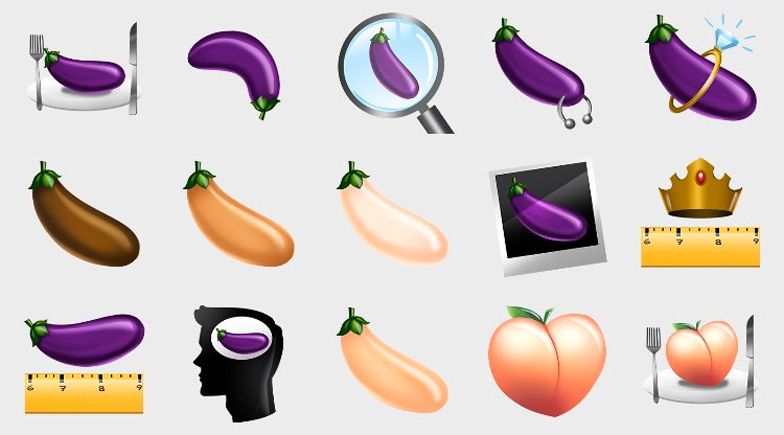 Whatever your thoughts on emoji are, it's clear that these tiny little images help us express ourselves and matter more than we give them credit.