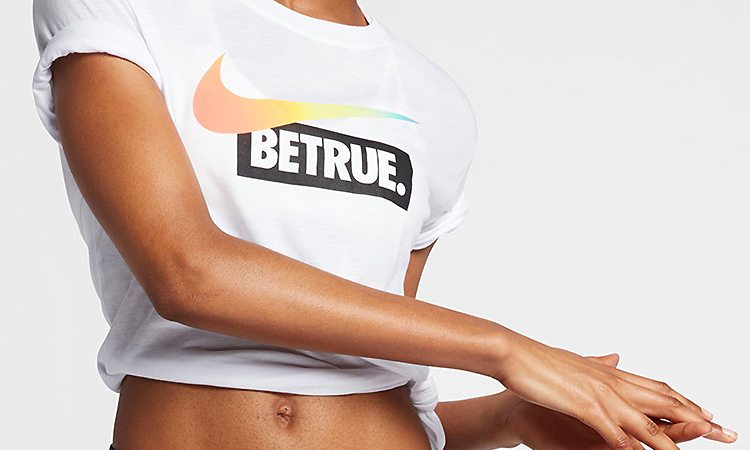 Nike has released a preview of its latest BETRUE collection, which will be available 1 June on NikeLab.com, to commemorate LGBT+ Pride Month.
---
Every June, rainbow parades explode across the globe in honour of LGBT+ Pride Month, which has been celebrated since the 1969 Stonewall riots in New York.
Nike, who in February launched a special EQUALITY initiative, is keeping the spirit alive with their latest release: a rainbow-hued collection of shoes and apparel that encourage you to "Be True."
The popular fitness apparel brand first launched its BETRUE collection in 2012, led by passionate employees with a mission to innovate for all athletes and provide equal access to sport.
In a statement from their website, Nike says they are "proud to celebrate the LGBT+ community with this year's BETRUE collection that supports inclusion on and off the field of play."
"Nike believes in the passion and pursuit of sport by all athletes, a message articulated in the EQUALITY initiative that launched last February."
Similar to last year's Pride collection, the 2017 BETRUE footwear and apparel collection pairs the rainbow with other prominent symbols of Pride, including the colour pink and the triangle. The encouraging message "RUN FIERCE" appears on sock-liners and a winged-unicorn also makes a cameo!
This new collection will also include Nike's first eight-colour, HD rainbow Swoosh design, as well as the first rainbow VaporMax Air unit. It's also the first time the BETRUE collection will be available in key cities globally.
"The key for us was to create something that people could unite around to show their support for LGBT+ athletes," said Robert Goman, Nike's LGBT+ Network Leader.
"Sporting your rainbow in the gym or on a run became a way to feel like you belonged to something larger—you were connected to being 'out' or being an ally."
Following in Nike's colourful footsteps, other mainstream apparel brands like Adidas and Converse have also released annual Pride-themed collections.
Since 2012, Nike has provided approximately $2.5 million in financial and in-kind support to LGBT+ causes in the U.S.
For more info on the collection, head over to Nike.com.